Introduction
Liu Zhi sells five medicinal plasters, designed to cure and prevent a wide range of ailments. The client engaged Lexicon for a 3-month promotional campaign designed to raise brand awareness.
Industry: Retail
Service: Social Media Management & Marketing
Target Audience: Mass market
Brief: To improve the client's Google rankings, and increase brand awareness, engagement and Facebook sales of their medicinal plasters.
Methods: audience research, competitor research, content plan, video production, search engine optimization, graphic design, social media management, targeted advertising, content writing, blogging
Research
As this was our first time working with medicinal plasters, a lot of market research was required. This included competitor and audience research, as well as a SWOT analysis of the Liu Zhi brand.
Video Production
The company's objectives were to reach a mass audience, and we provided an annual plan to target different segments of the medicinal market. We created the below videos to promote Liu Zhi's pain relief plasters to sportspeople and office workers.
Blogging
We wrote articles in English and Thai, choosing topics that would enable us to advertise directly at different segments of Liu Zhi's target audience (over 50s, health-conscious, office workers, the weight-sensitive, etc.).
Google
Lexicon's Fusion marketing concept covers all aspects of digital marketing and is designed to provide firms with top organic SEO rankings on Google over a long period of time, rather than paying Google Adwords to temporarily rank.
To optimize Liu Zhi's website for a high Google ranking, we rewrote segments of their website and optimized each blog. Below, you can see that Liu Zhi ranked for 4 new terms and saw significant increases in 2 others they previously ranked for.
Visual Design
We designed a range of image sets, infographics and GIF images to be used across social media and in banner advertising. Below is an advert designed to sell the company's pain relief plasters.
Social Media & Website Admin
Lexicon played a full administrative role for Liu Zhi, which included replying to all inquiries on their website and social media channels. We also received orders, processed payments and advised customers of shipping details.
Social Media & Website Management
Lexicon devised a social media strategy for Liu Zhi, which included daily posts of on-brand content designed for different segments of the target audience.
We also ran competitions around themes and trending topics, such as Valentine's Day.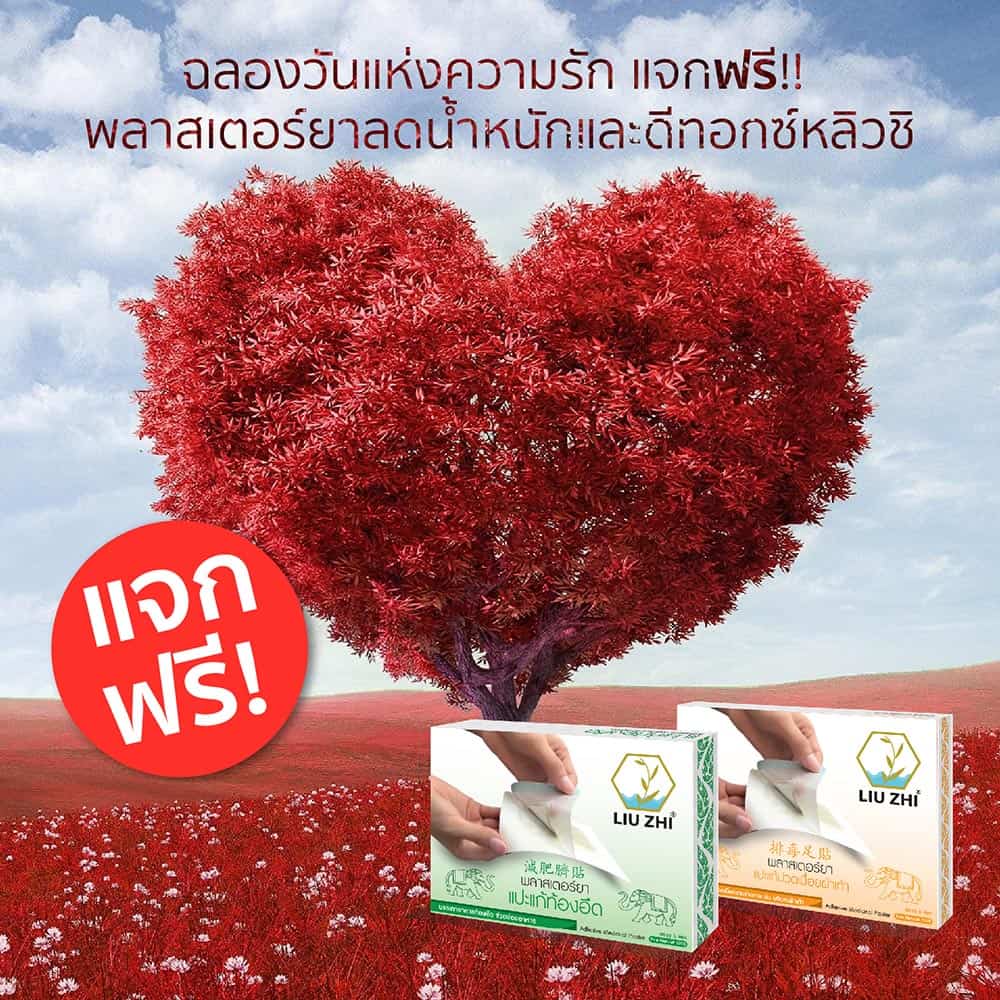 Social Media Marketing
As Liu zhi was a new company, with little brand awareness, it was necessary to target their Facebook advertising directly at different segments of the mass market. The below video was viewed 23,000 times, making it by far the most popular post the company ever published.
Conclusions
With Lexicon spearheading their digital marketing, Liu Zhi saw increases across all measurable metrics, including increased sales, Google enquiries, page followers, likes, comments and shares.
Contact Lexicon
Lexicon Services