Social Media Marketing Agency in Bangkok, Thailand
Our social media marketing agency in Bangkok, Thailand specializes in telling our clients' stories through social media in order to increase brand awareness, engagement and sales.
Our Services include:
Social Media Management 
Social Media Marketing
Facebook Advertising
Influencer Marketing & Seeding
Social Media Strategy & Audience Research
Community Management & Page Admin
Facebook, Twitter, Instagram and LinkedIn
Lexicon is Thailand's one-stop digital content solution. We do everything in-house. Not only are we experts in social media marketing in Bangkok, but we also employ world-class storytellers to write great content, produce stunning visuals and to create enthralling videos. If you are looking to connect with your audience while increasing brand awareness, sales and engagement, the below social media marketing packages are the best place in Thailand to start.
Sample Social Media Packages
---
Social Media Starter
฿10,000
Per Month
Facebook Calendar Management
15 Posts Per Month
English or Thai captions
Social Media Traction
฿25,000
Per Month
20 Posts Per Month
10 hours of Writing/Multimedia Design
Advertising Management (1 Target Audience)
Social Media Starter Package
Thought Leader
฿50,000
Per Month
8 Hours of Content Writing
20 Hours of Lexicon Multimedia Content (Video Production, Explainer Videos, Graphic Design)
Audience Research
Dedicated Account Manager
Page Admin
Community Management
Social Media Traction Package
Fusion Marketing
฿99,000
Per Month
Social Media Marketing Strategy
Google Management
Branding
Website Management
Google Ranking Analysis & Strategy
Personal LinkedIn Page Management & Strategy
Email Marketing
Thought Leader Package
Sample Social Media Content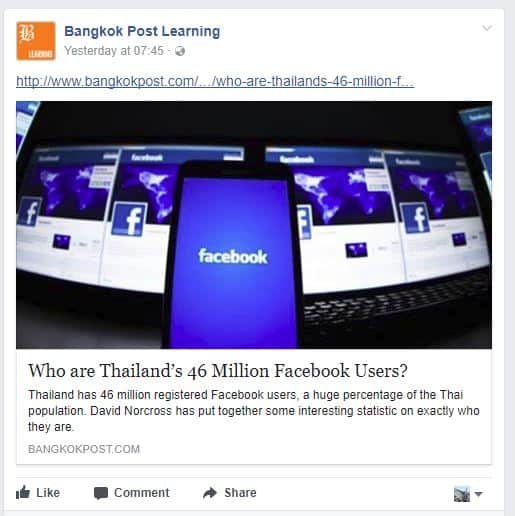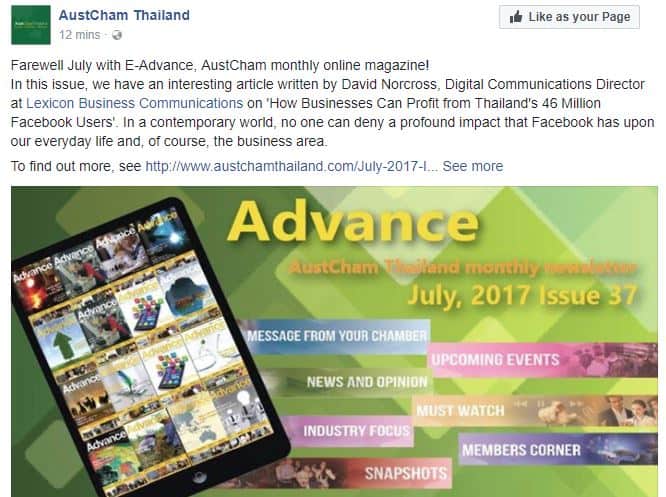 Lexicon truly understands the ever-changing SEO & social media marketing landscape and is able to deliver content that is not only creative and engaging but most importantly promises to improve the visibility of your brand online.
Vincent Gerards, Assistant Director, Marketing & Communications, Banyan Tree Hotels & Resorts
GET A QUOTE ON YOUR PROJECT
Related Blog Posts