Human behavior has undergone considerable changes in recent years due in large part to the internet, and particularly smartphones and mobile devices. There is now even a term, "nomophobia", which refers to the fear of being without a mobile device.
In this online age, marketing via websites and social media platforms allows business owners to directly connect with their target audience, reaching highly specific demographics with unprecedented precision.
Our social media agency in Bangkok, Thailand continues to keep close watch on mobile usage trends, and can confirm that the number of mobile users continues to increase every year. Details on this and related trends are explored in depth in the Digital 2022 Report by Hootsuite and We Are Social.
Mobile usage figures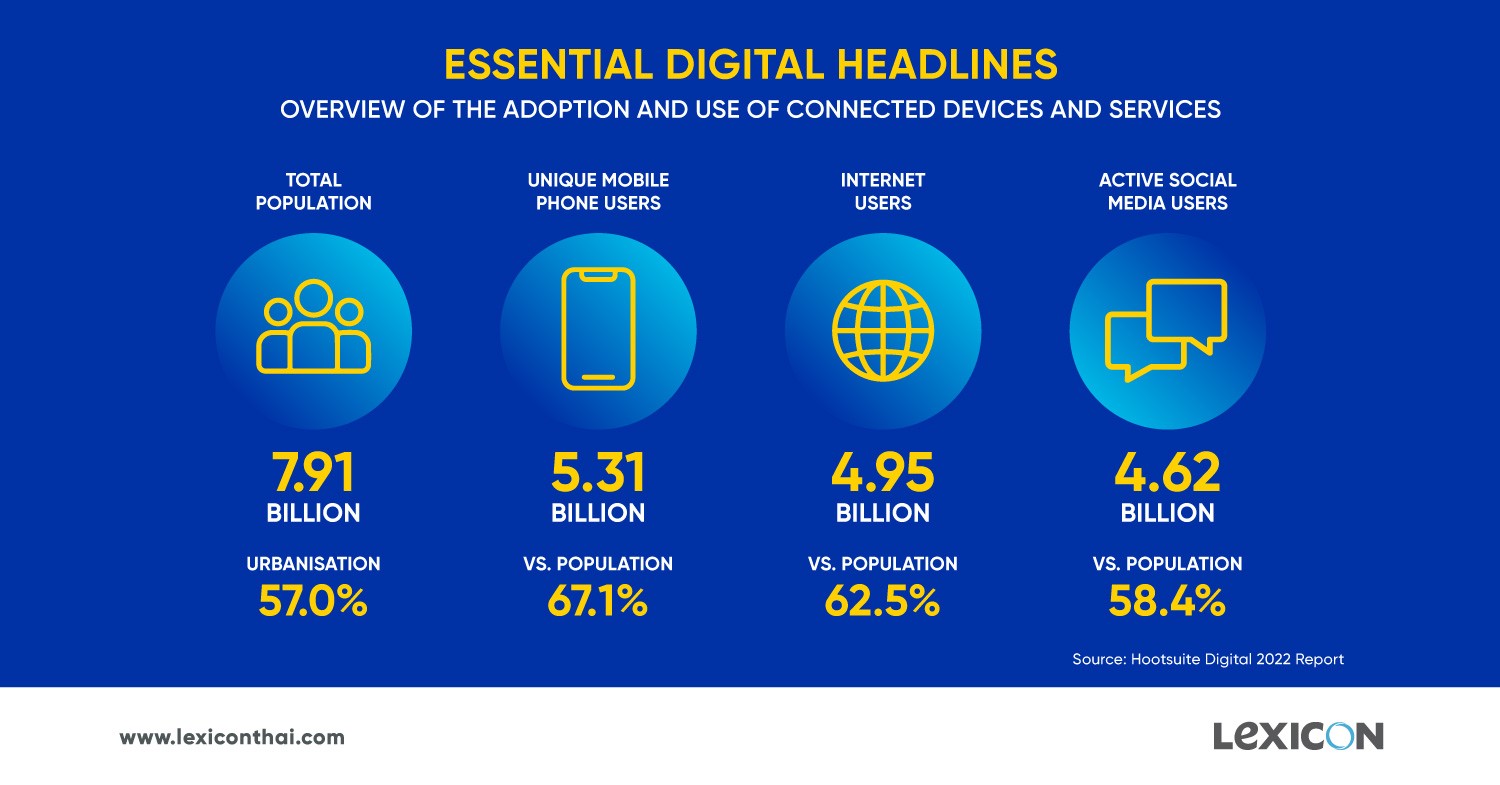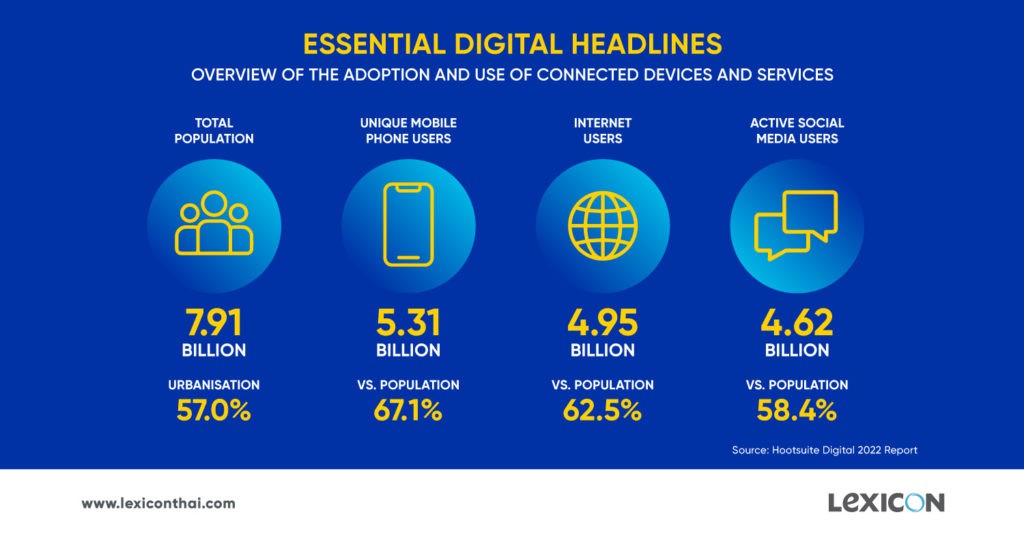 Of the world's nearly 8 billion people in 2022, more than half are currently mobile phone users. Such a broad potential audience allows businesses to raise awareness about their products, services, and brand identity. In short, to get the message out, you need to meet people where they already are – and most people are consistently on their phones throughout each day and evening. If anything, this trend has only accelerated during the pandemic, as people embrace the digital world to avoid the risk of viral infection from real human contact.
Active hours on mobile devices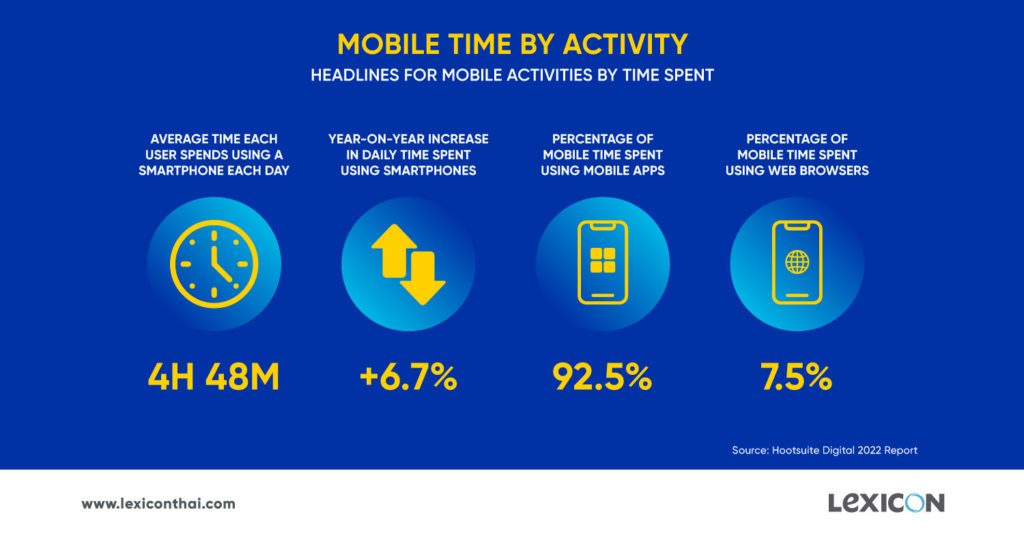 Voice calls, texting, browsing, social networking, and gaming are the five main functions of mobile usage. There's even a 'prime time' for these mobile activities, which runs from 7pm onwards.
However, in order to stay competitive, firms don't have to seek the most apparent (and expensive) advertising windows. Brands should engage consumers with a more holistic strategy to advertising, which includes social media and all the lively conversations that go along with it.
Reaching audiences through platforms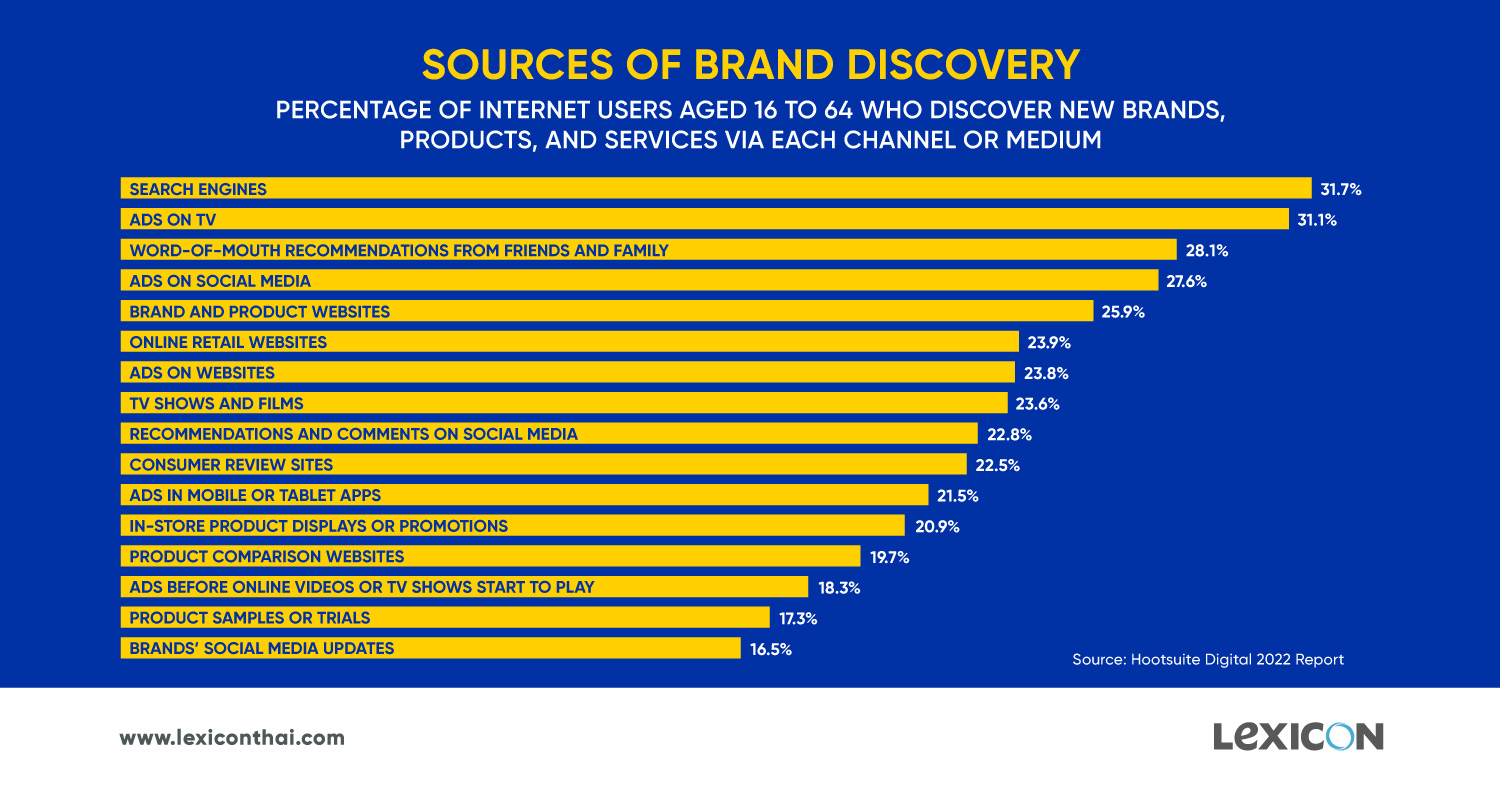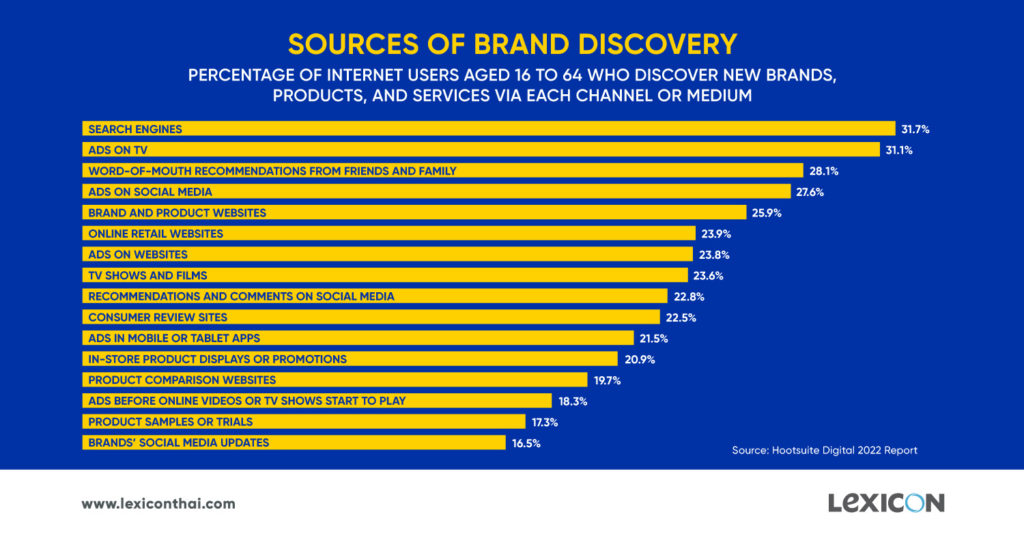 Beyond the big interactive platforms, however, search engines are an excellent channel to help people discover your brand. Indeed, a multi-faceted marketing strategy is ideal for other reasons as well, since customers tend to seek information from more than one source before making a purchase. Brands should therefore be present wherever their audience may look, helping potential customers take their next step through your sales funnel.
The big picture
Marketing has evolved dramatically in the last decade or so. Transactions with today's customers rely largely on digital technology, from initial brand discovery all the way through to ordering and paying online. Mobile applications are among the most important features of this change, having already altered both corporate marketing strategies and consumer expectations.
An effective marketing strategy will take into consideration the distinct qualities of the mobile device experience, such as the smaller screens and different page layouts that mobile users are familiar with. The goal should always be to adapt to the consumer, rather than expect the consumer to adapt to you.
Our team of social media experts and storytellers at Lexicon can assist you in developing a successful digital marketing plan that will raise interest in your products and services, build your brand reputation, and ultimately generate increased sales. Contact us today to find out more.