Every year, more and more people log onto social media – with the number of worldwide users reaching 4.62 billion by January 2022. Even in countries with developing economies, a majority of the population typically uses social media. The number of social media accounts in Thailand currently adds up to 81 percent of the nation's total population. 
How can businesses tap into this huge pool of potential customers? To find out, our social media agency in Bangkok, Thailand gathered insights from the Digital 2022 Report by Hootsuite and We Are Social. 
Great potential ad reach
Social media platforms have incredible potential when it comes to user viewership. Most social media networks allow paid advertising, offering brands the ability to boost content and reach more potential viewers. In Thailand, Facebook ads reach nearly 83 percent of Thais aged 13 and over – an impressive achievement for the first social network to arrive in the country.  
However, it's not just the larger, older social media platforms that perform well in Thailand. TikTok's ads reach nearly 64 percent of Thais aged 18 and over, giving Thailand the third highest percentage in the world on this platform. As such, businesses can greatly boost visibility by taking advantage of TikTok's social media advertising capability.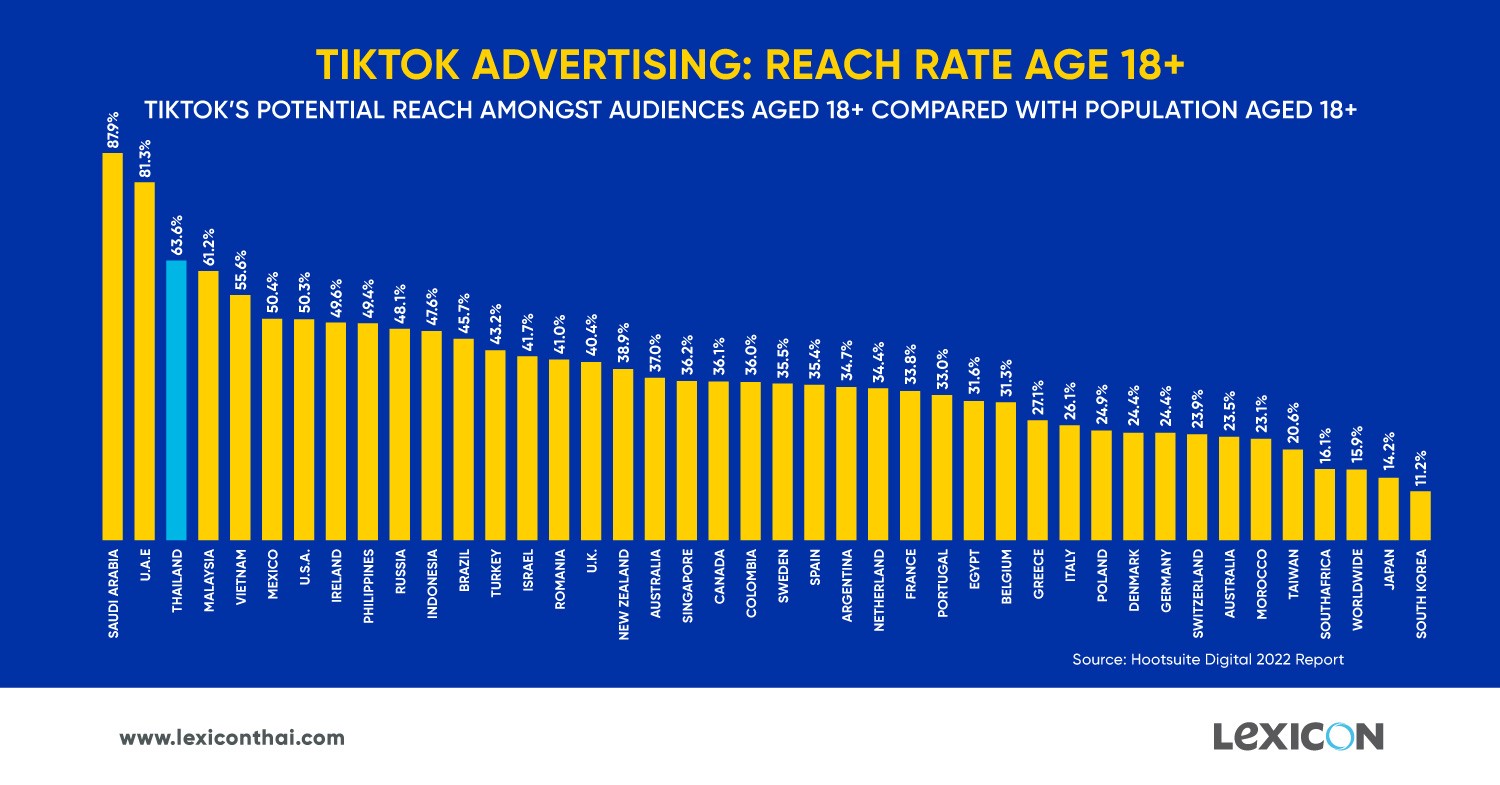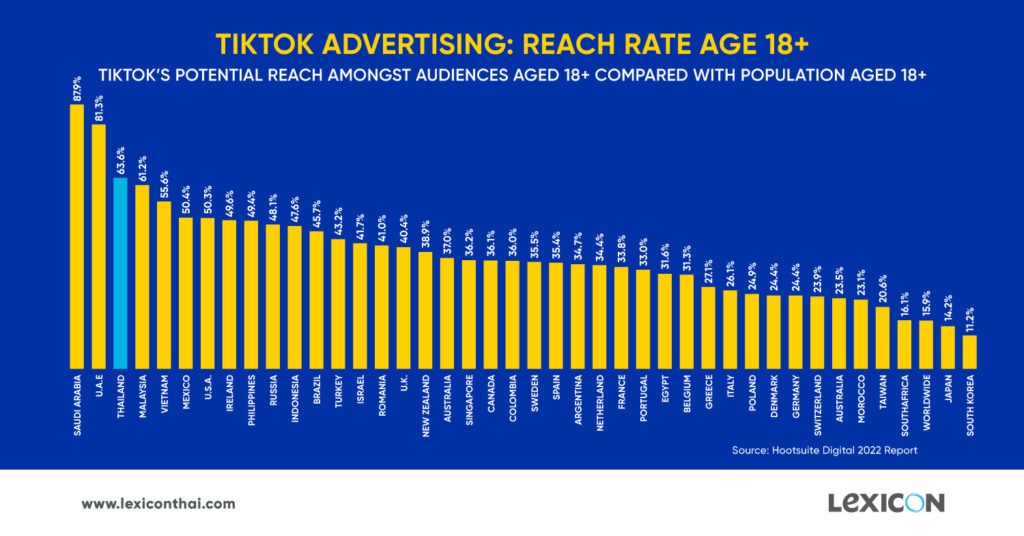 Finding a connection
As societies around the world entered their second year of Covid-19 restrictions and recurring lockdowns, people's priorities for using social media shifted. In the Digital 2022 Report, the most popular reason people gave for using social media was to keep in touch with friends and family. 
Understandably, people want to feel an emotional connection with the content that they see online. When it comes to marketing, businesses need to be aware of this demand. By exercising empathy, you can create advertising content that resonates with your audience and makes them feel connected to your brand.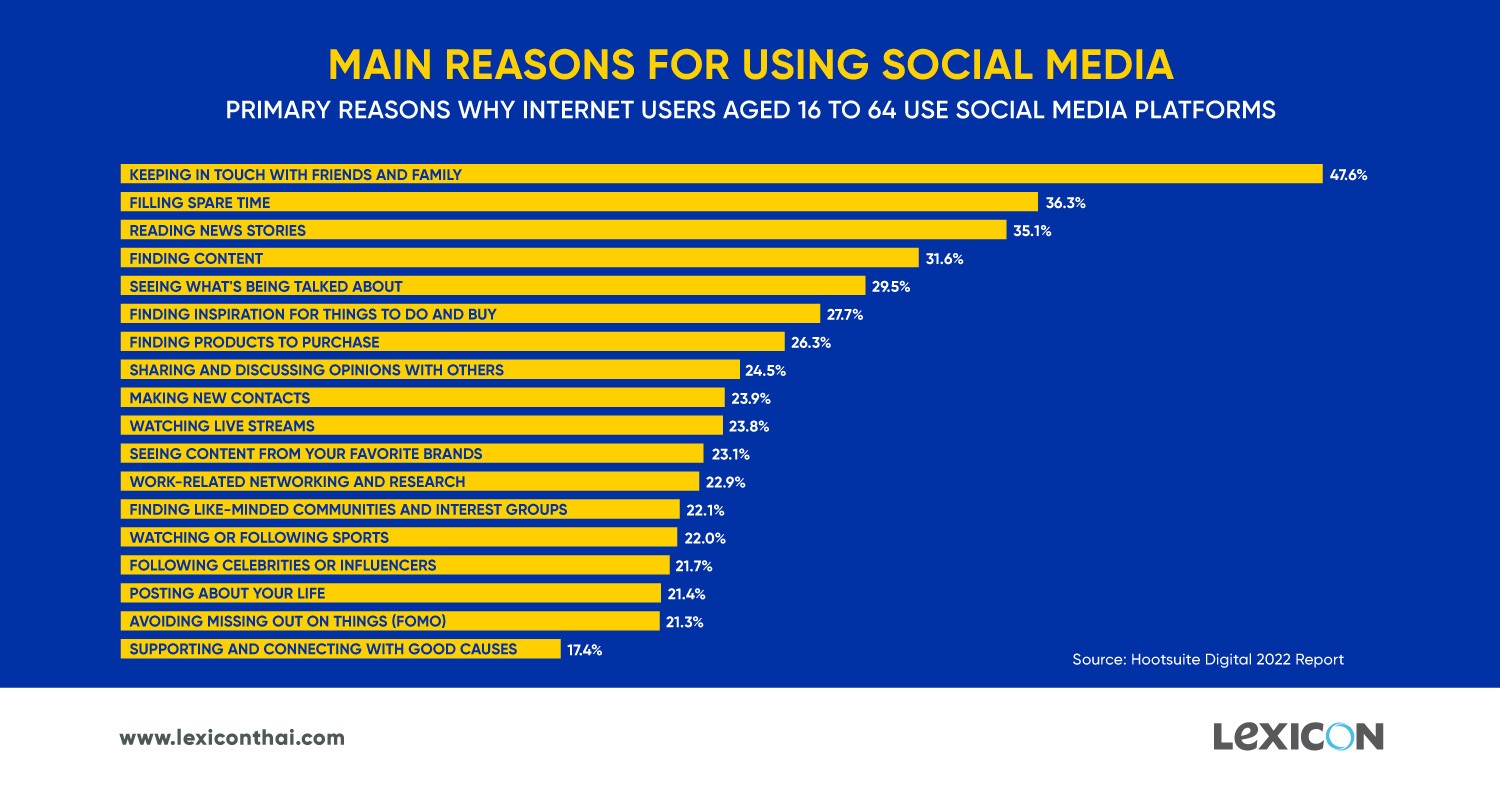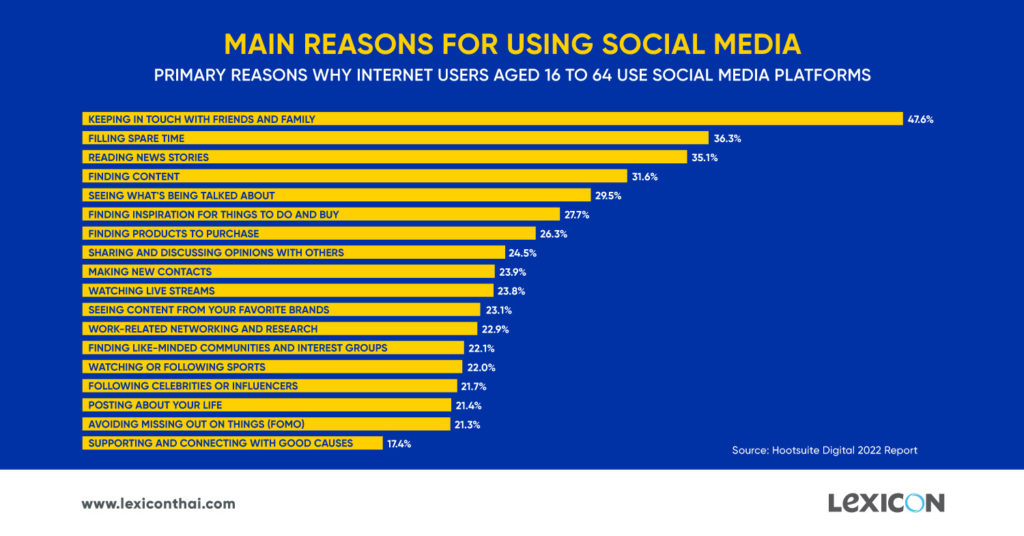 Customized social media content
Companies can also boost engagement with their content if it is customized to a particular social media platform. Analysis from the Digital 2022 Report suggests that a company's advertising will be more successful if it reflects the distinct experience offered by the social media network. If, on the other hand, the format and tone of a brand's message is completely different from the type of content that someone is used to seeing on a particular social media platform, their first instinct might be to reject it completely.
That's why it's important to match your storytelling voice to the general mood and experience associated with that particular app or platform. For example, a short and snappy video would be a better match for the general mood of user-created content on TikTok than a glossy, high-production video.
Many brands take the wrong lessons from social media, and can end up shooting ads that miss their mark. Companies need to take into account the different factors that make each social media platform effective tools for communicating your brand message. 
Still, juggling different marketing strategies on different social media platforms can get overwhelming without support from expert guides. Here at Lexicon, our team of social media managers and creative storytellers can help you build a successful social media marketing strategy across the entire social media spectrum.