Videos are a part of everyone's social media feed, particularly in Thailand. Though more expensive to produce than simple text- or image-based posts, video marketing is widely recognized as the most powerful tool to help brands convey important messages to their audience.
Simply put: Videos speak louder than words alone. They can make people concentrate more, help customers understand key concepts better, and give audiences a feel for your company. In our experience as a social media agency in Bangkok, Thailand, video creates the purest connection between marketer and audience.
Audience interest
Whether for education, persuasion, or entertainment, video attracts lots of eyeballs. The Hootsuite/We Are Social report reveals that 91.9% of internet users aged 16 to 64 worldwide regularly watch video content online – a vast audience for businesses to tap into.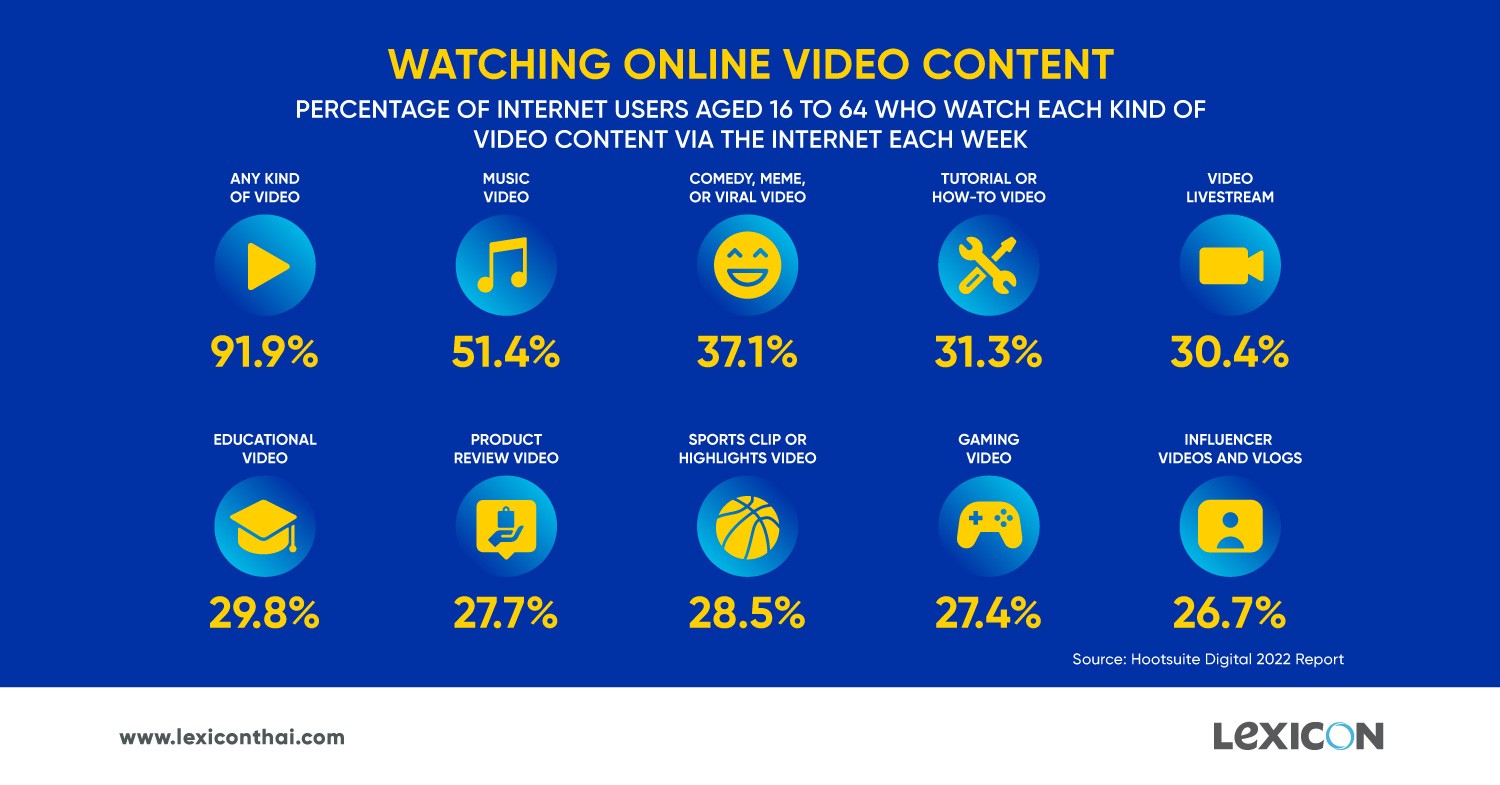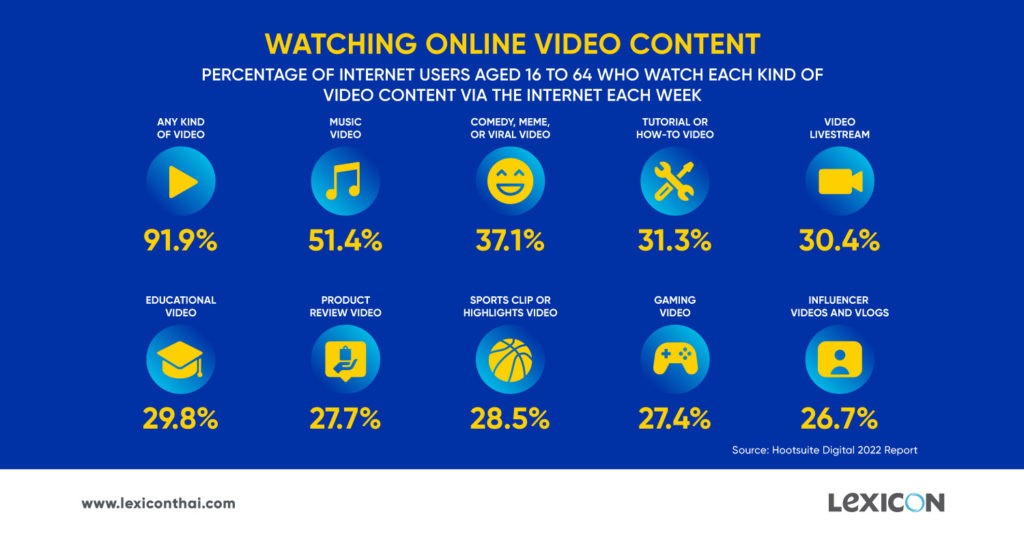 Educational impact
While entertainment-themed video content will always remain popular, statistics show that nearly half (46.8%) of internet users around the world aged 16 to 64 use online video content as a source of learning. How-to-videos, tutorials, and educational content earn millions of views each week.
Although Thailand ranks below the global average in this regard, with 41.7% of its internet users spending time watching these types of videos each week, this number is likely to climb – particularly as the pandemic continues, and the culture increasingly accepts the practice of working and studying from home.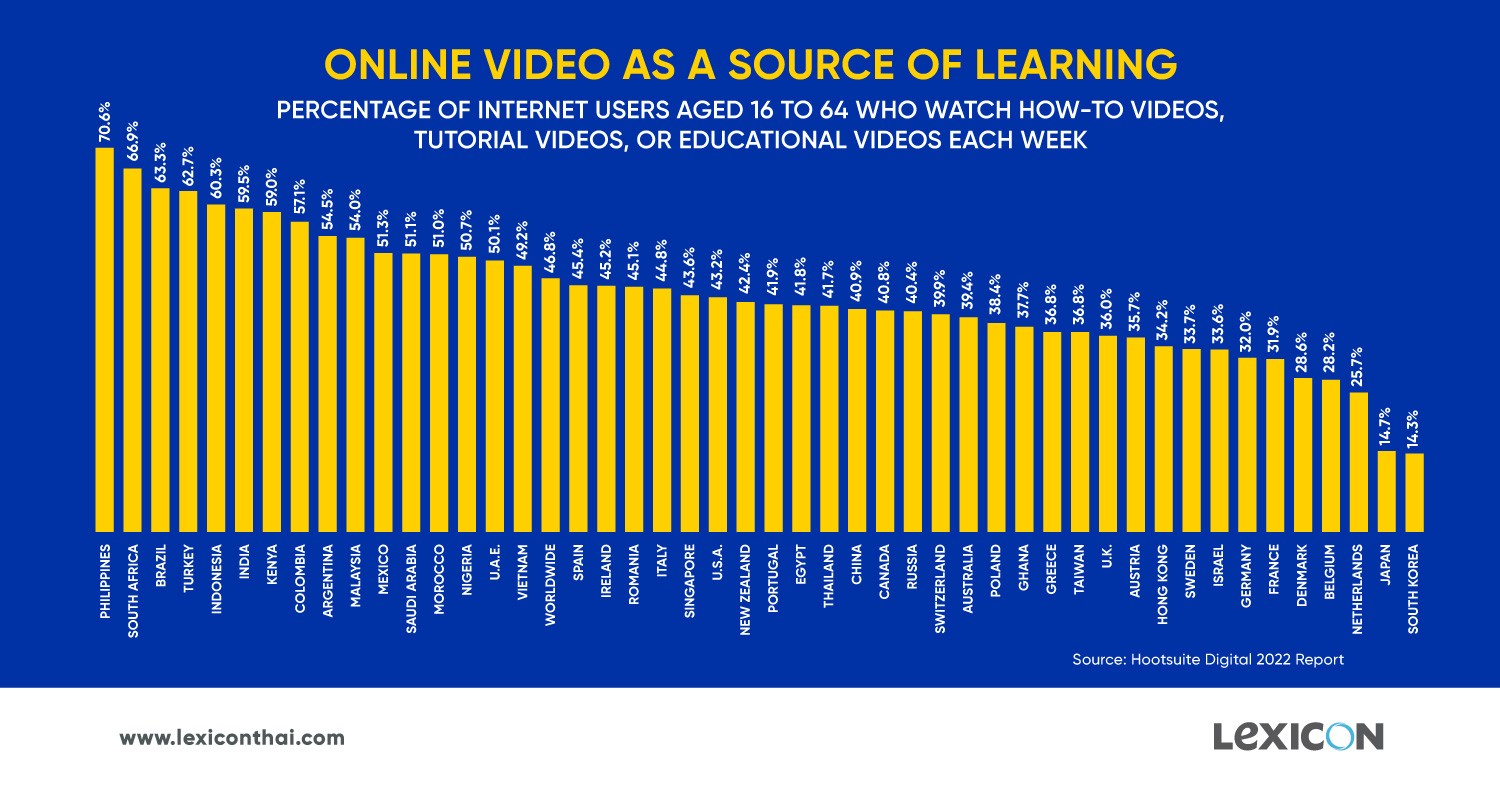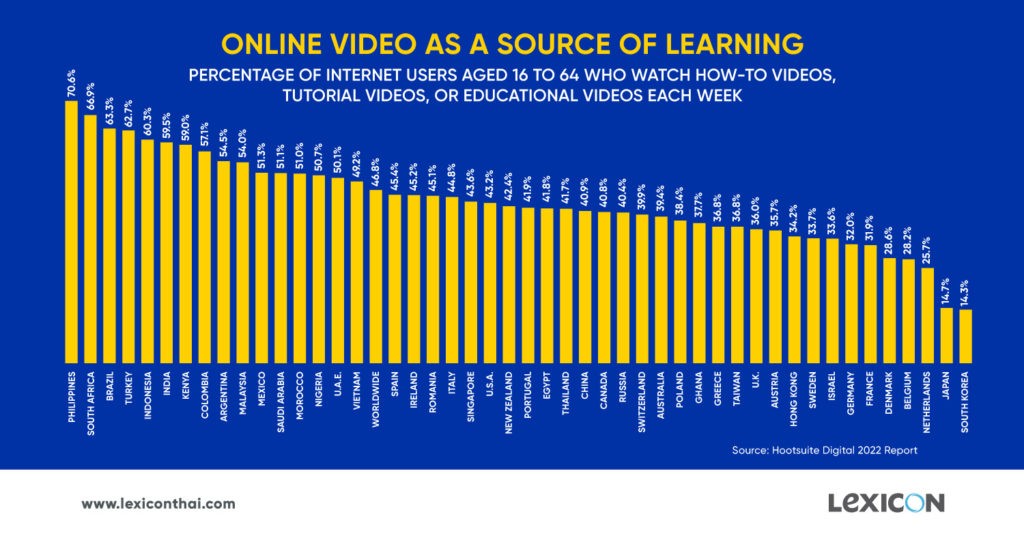 The right demographics
Looking closely at the numbers, we find that 53.5% of females and 52.2% of males worldwide aged 16 to 24 regularly watch educational videos content each week – the highest percentages of any age group analyzed in the report. As years pass and new, digitally native generations come of age, we can once again expect overall numbers to rise across all age groups.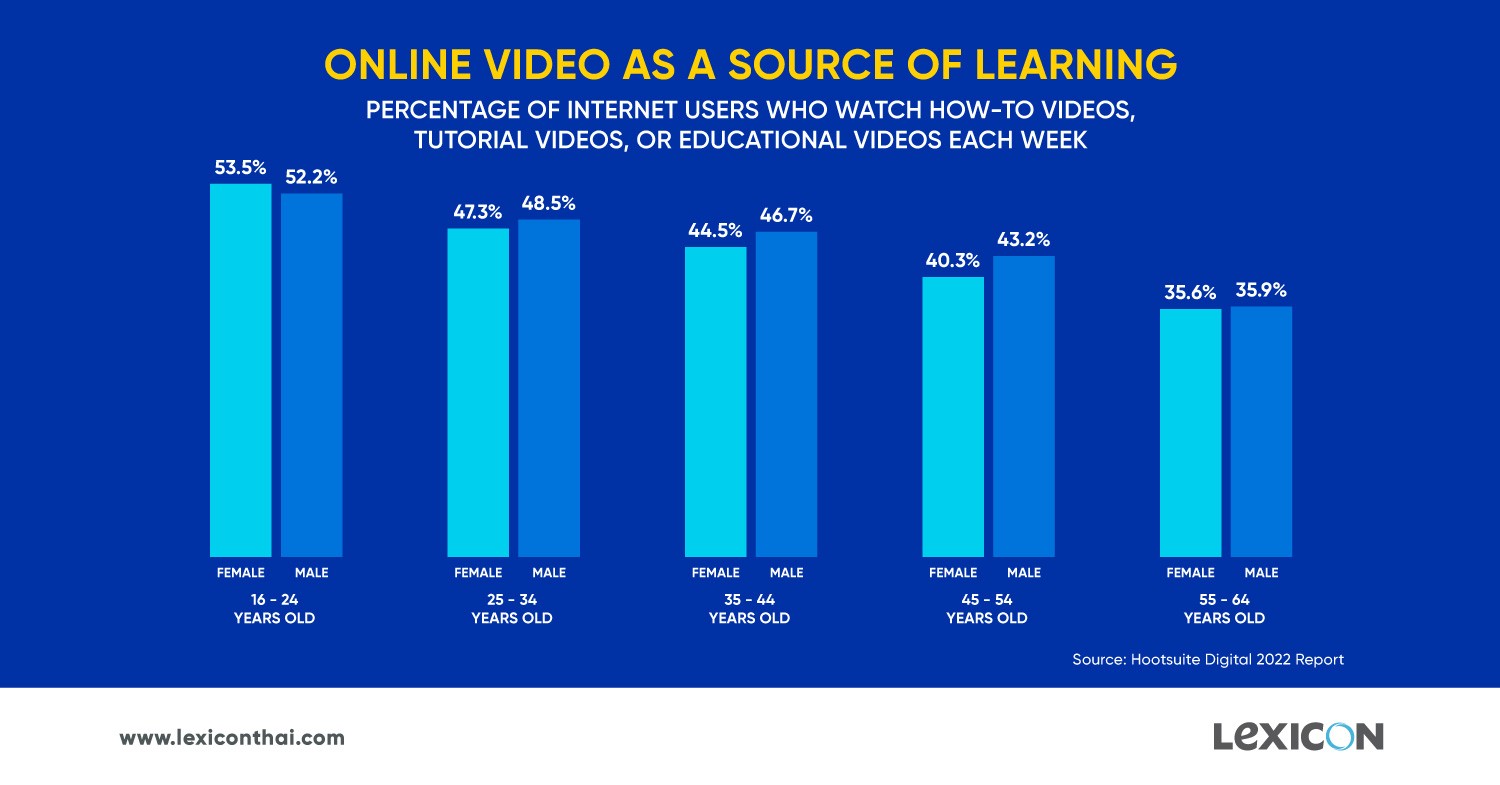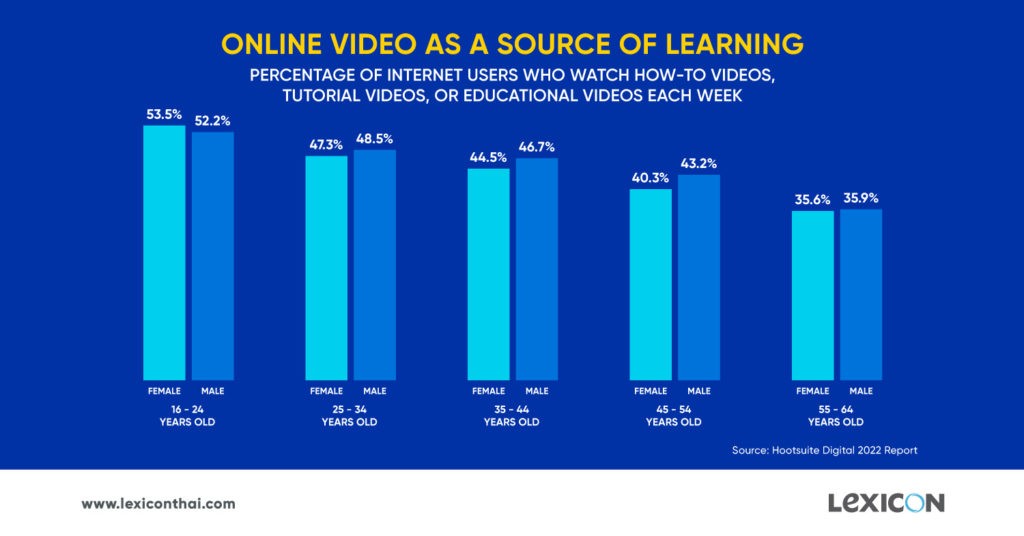 Ease of communication
After you have already gained the interest of your audience, articles and infographics offer the ability to communicate detailed ideas with admirable clarity. But scrolling through entire articles and parsing infographics takes time and effort, and it is sometimes a mistake to assume that potential customers will be willing to make the necessary investment.
Video delivers your message right to each viewer, for extra convenience and ease of consumption. It can also give your audience a deeper understanding of what your company is all about, through subtle cues such as tone, color scheme, music and lighting choices, and other important audiovisual elements. People appreciate these details, and connect readily with companies whose creative choices resonate with their own thoughts and ideas.
A vehicle for growth
In short, all trends are pointing upward for video. If your brand wants to be outstanding on social media and reach the next step of connecting to your audience, video content could be the best way forward. Video can reach increasing numbers of internet users, potentially turning people across all age groups into future customers. Viewers are also likely to share well-made videos with their peers, boosting their reach even farther.
If your business is looking to earn more engagement in today's increasingly crowded media landscape, reach out to our social media agency in Bangkok, Thailand today.