While most businesses now recognize the need for a social media presence, many are still unsure how to best utilize social media platforms and the data that comes along with it for brand recognition and marketing. Part of this misunderstanding comes from how social media is used in comparison to conventional outreach tools.
What's the key to gaining the most ROI from social media activity? To learn more, our social media agency in Bangkok, Thailand provides insights from the Digital 2022 Report by Hootsuite and We Are Social.
Acknowledging what increases reach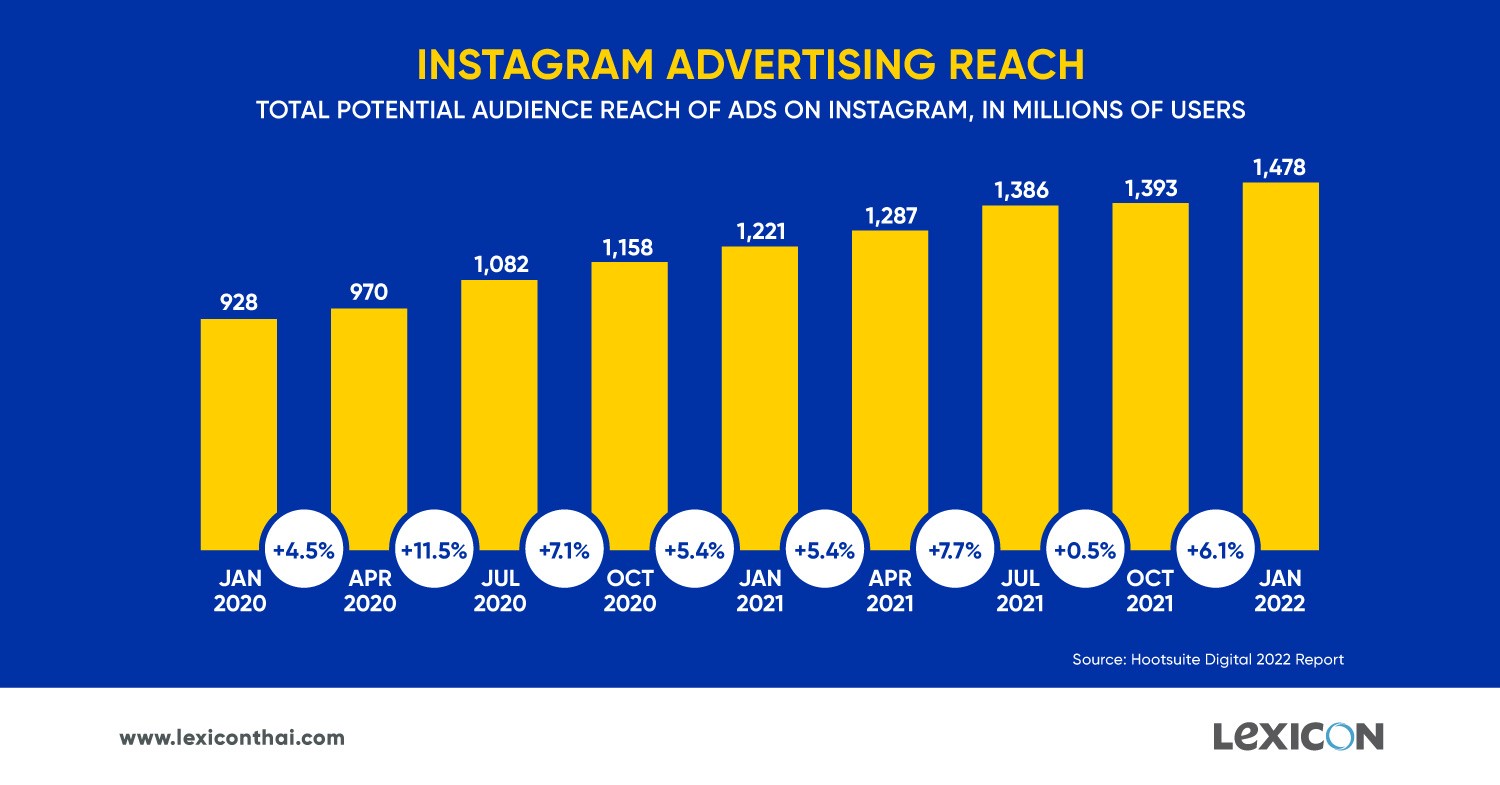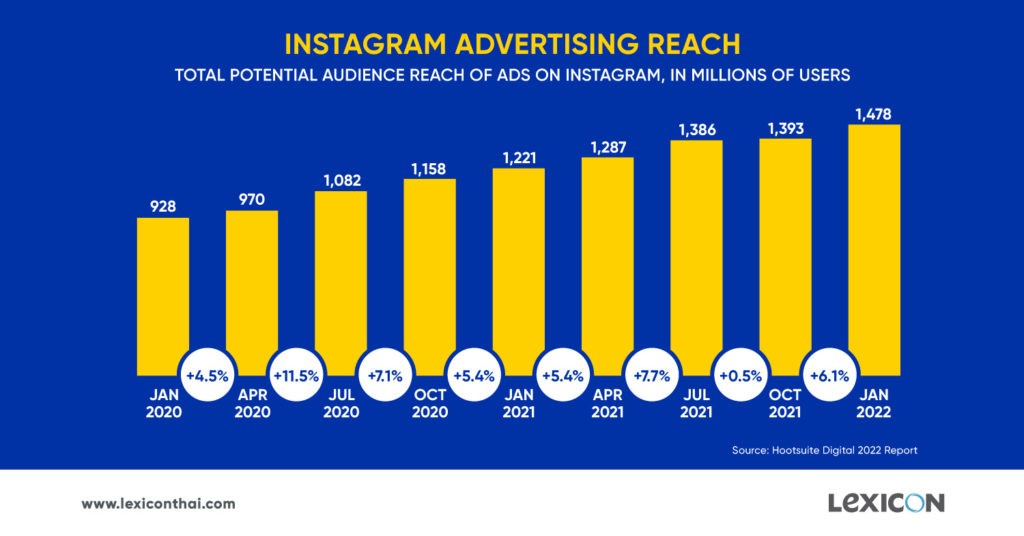 When it comes to Instagram advertising reach, the graph shows that from October 2021 to January 2022, Instagram's user base rose by more than 6%, or more than 85 million people worldwide. This growth indicates that Instagram's user base continues to expand at a rapid pace, with ad revenue increasing by over 60% in the last two years. The 2022 social media trends report offers a detailed look at the Instagram platform, including the benefits of short video formats and social search for advertisers.
TikTok is one of the most popular social media apps, with a significant user growth in recent years. Indeed, TikTok's ad reach has increased by 60 million individuals, according to Bytedance's advertising resources. Global ad reach reached 885 million people by the beginning of 2022, according to the most recent data. Moreover, TikTok's user base has been growing at a rate of more than 650,000 new members per day for the past three months, with its users spanning virtually all ages.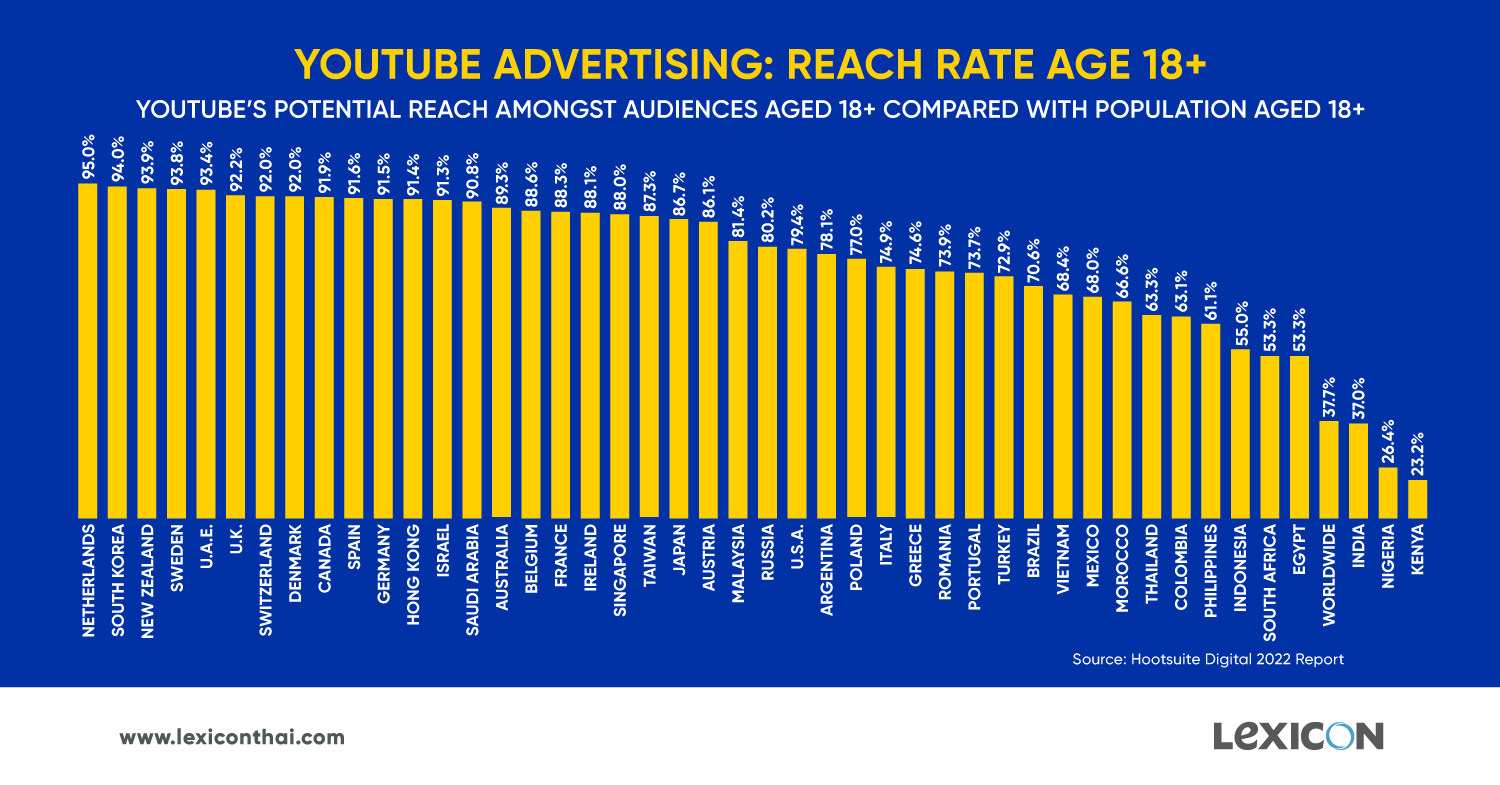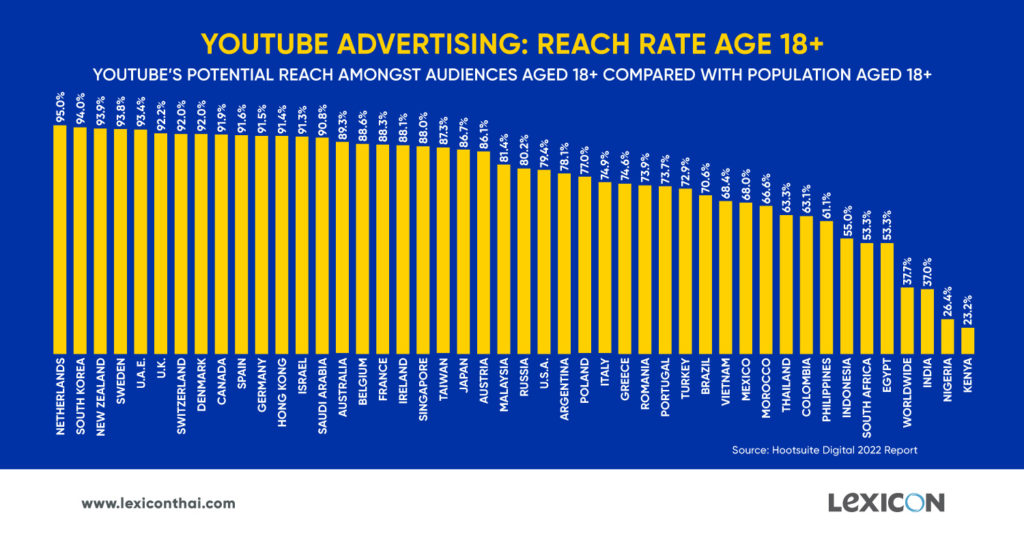 According to the report, YouTube commercials now have reached over 212 million people, up 11.9% or 271 million people from the prior year. In fact, YouTube ads now reach almost one out of every three individuals on the planet, accounting for 37.7% of adults aged 18 and over. Furthermore, these estimates only include visitors from around 75 of the world's most developed nations, meaning that the total reach of YouTube advertisements is likely far larger than these published figures suggest. However, YouTube's ad reach in Thailand is substantially larger on a per capita basis, with its ads reaching roughly 63.3% of people aged 18 and up. YouTube has a large number of viewers from all over the world, and remains an important tool for marketers to reach their target audiences.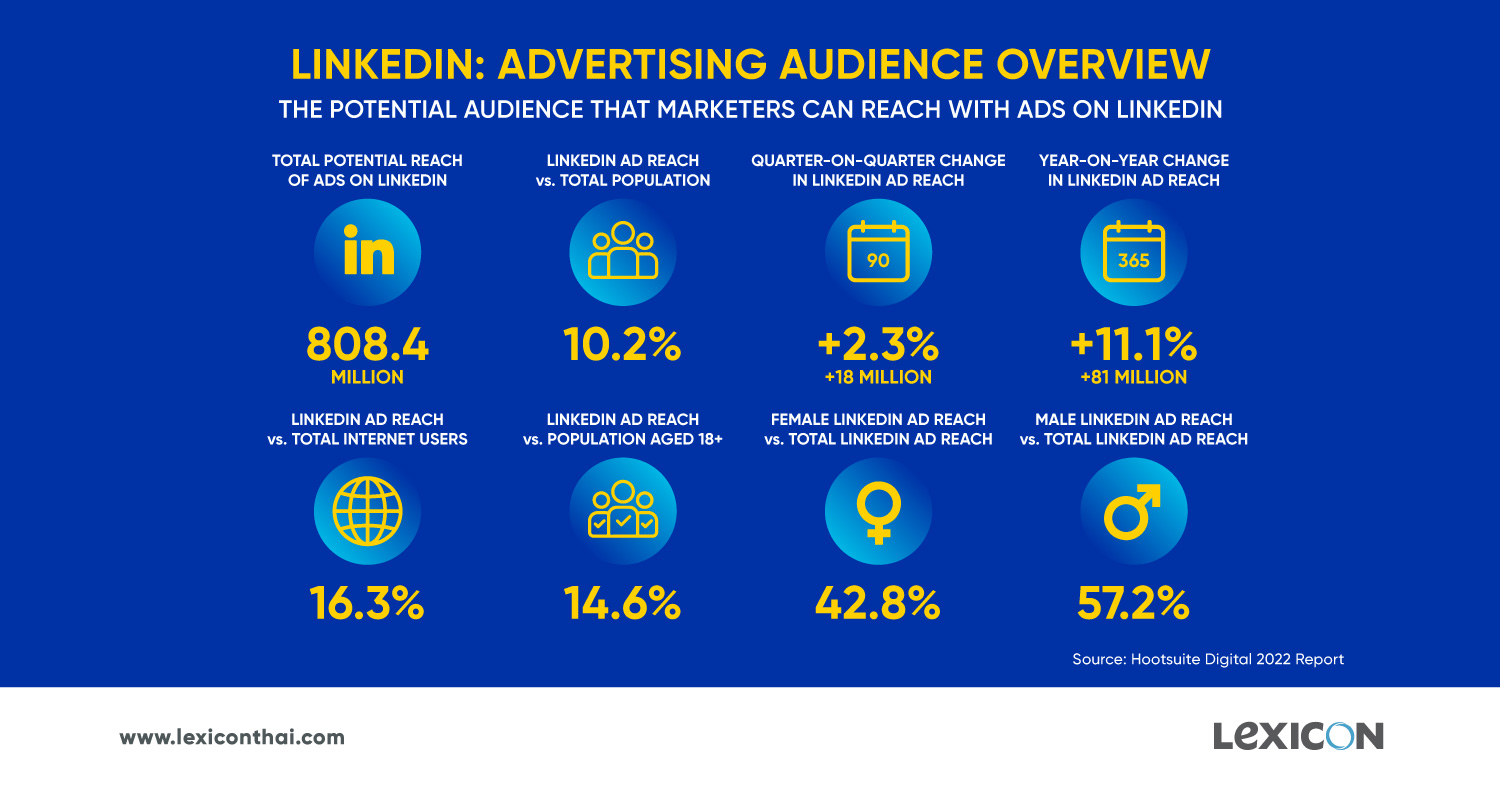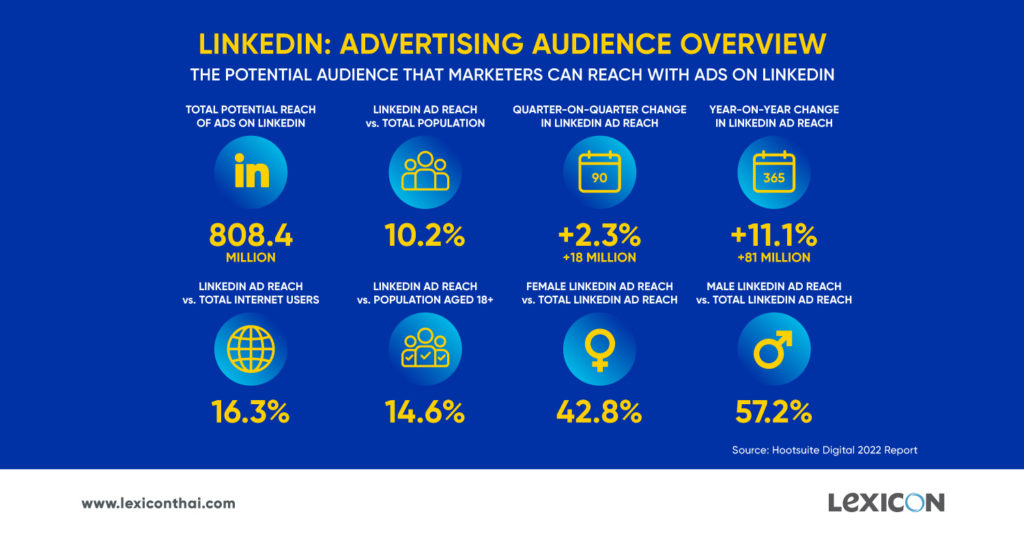 Other social media platforms that are beneficial for marketers include LinkedIn and Facebook. LinkedIn is ideal for organizations that provide B2B services and goods, as well as company owners wishing to network with their peers in the field. It is also an excellent resource for finding fresh talent for your team, as well as discussing prospective partnerships with other professionals, experts, and thought leaders.
When it comes to the sheer amount of active monthly users, however, Facebook is still the name to beat. With about 2.89 billion users, Facebook is a fantastic choice for marketers trying to spread the word about a new product, service, or promotion. It's also a great way to raise brand awareness, participate in important cultural conversations, and begin cultivating the deep connections that your consumers seek.
Social media reach
The total number of individuals who see material posted on social media is referred to as social media reach. It's one of numerous social media metrics, which are particular types of data that illustrate how social media users view and engage with material. The tricky part is that the algorithms that determine how material appears on social networking platforms may not show your original postings to all followers, and some followers may be bot or spam accounts, which is why your true reach may be lower than your overall number of followers.
The one thing all social media apps in 2022 have in common is that video content tends to reach more audiences than any other type of content. More generally, however, it is crucial to analyze the reach and engagement data from past content or postings, in order to connect the dots and find out what kinds of posts resonate with your target audience.
For help in these areas, and to stay ahead of the competition, contact our motion graphics agency in Thailand today.