This MOU – the first of its kind for both Lexicon and Thammasat University's PBIC – affirms and reinforces the ongoing practice of knowledge sharing between the creative agency in Bangkok and the esteemed university.
In recent years, Lexicon has delivered a number of guest lectures at the university, with the company then accepting several students as interns. The new MOU helps to formalize this arrangement, ensuring that Lexicon will deliver more guest lectures at Thammasat and offer more internship opportunities to students, allowing them to gain experiential knowledge within the world of business and marketing. Additionally, Lexicon and Thammasat have agreed to collaborate on joint research projects.
The Dean, Vice Dean for Student Affairs, and other representatives of Pridi Banomyong International College – Thammasat University came to Lexicon's office in Silom for a ceremonial signing of the MOU.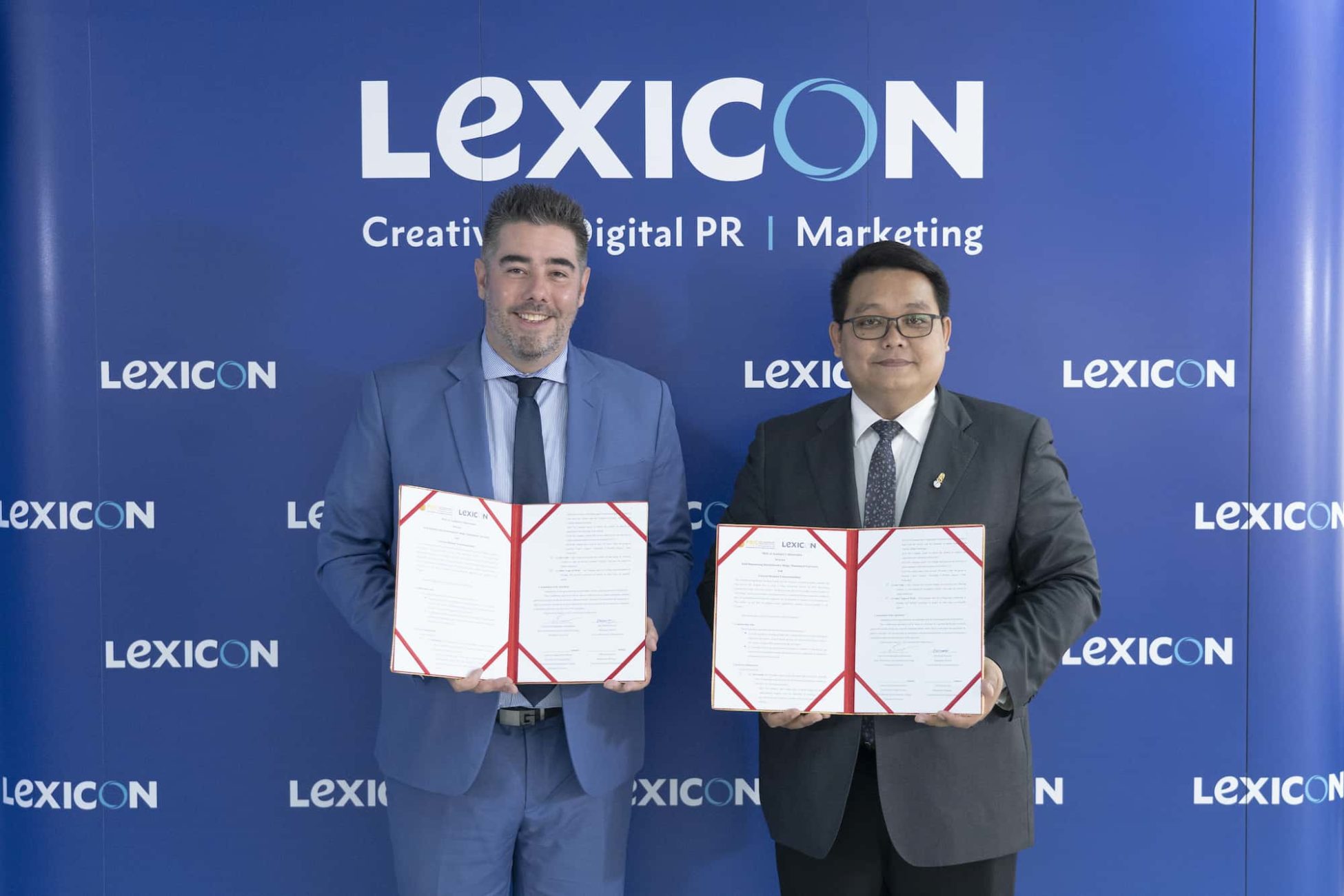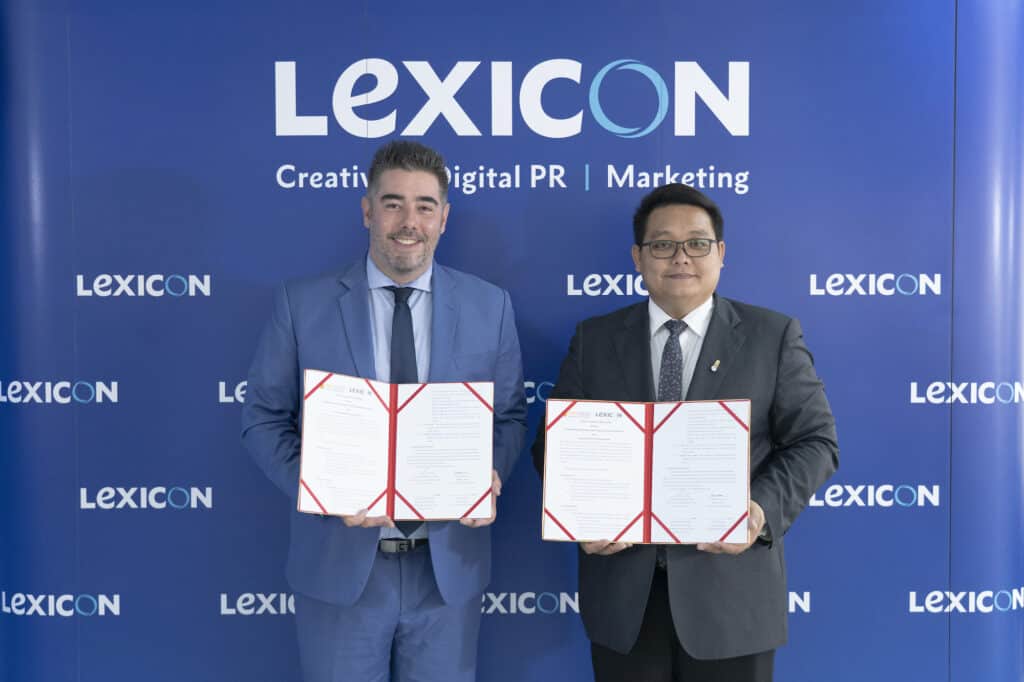 At the signing ceremony, Lexicon Founder & CEO David Norcross expressed high hopes for the partnership, stating: "We truly believe in brilliant people, and by partnering with Thammasat, we believe we can help the next generation of storytellers to also be brilliant."
Dean Asst. Professor Akkharaphong Khamkhun shared similar sentiments surrounding the agreement: "Lexicon Business Communications is a well-known and successful leading Digital PR and Brand Storytelling company in Thailand," he said. "We wish to share accumulated knowledge for the purpose of the education and development of Thai citizens …. Our students from PBIC will fit perfectly with any kind of work which shall be assigned when they take an internship at this company."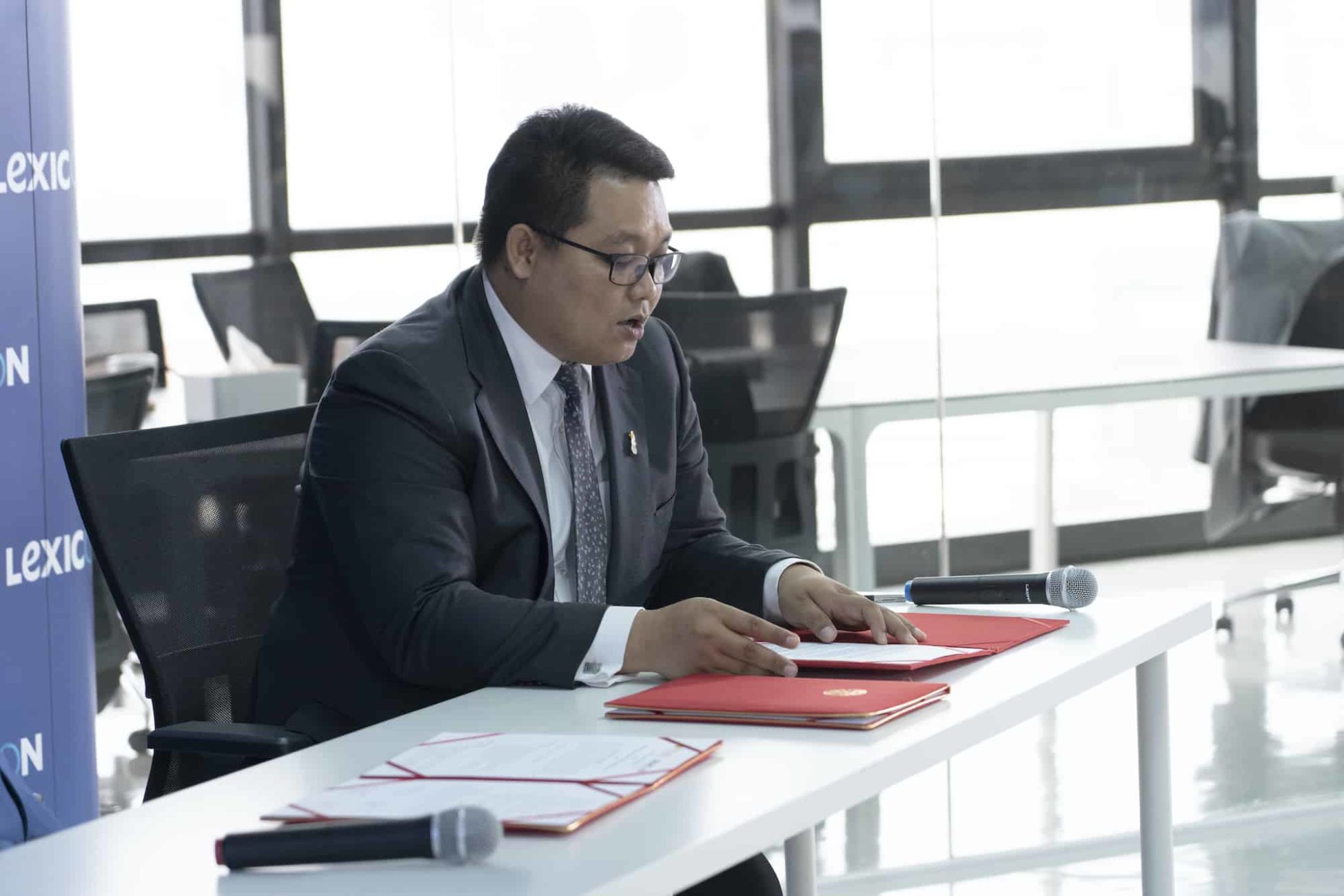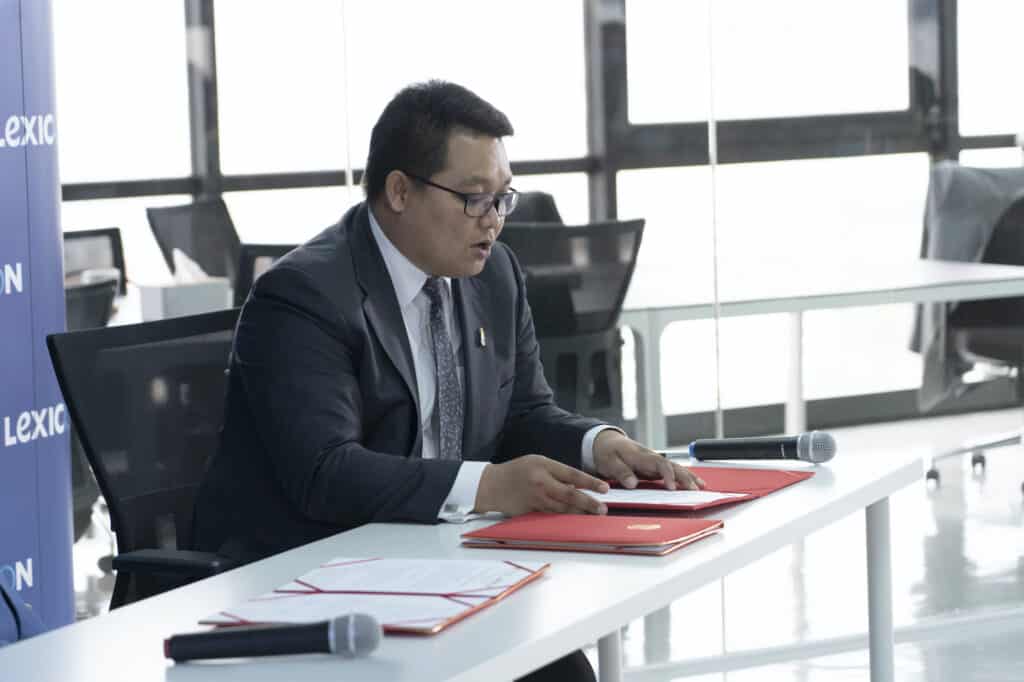 Khun Ajarn Chaiyaporn Phayakhrut, Vice Dean for Student Affairs, emphasized the practical benefits of the alliance: "The objective of this cooperation is to co-develop knowledge and skill to enhance the quality of the students and curriculum, in order to increase their capability to solve business issues in real-life situations."
Digital marketing is a fast-moving field, with new technologies and trends that resonate especially well with younger generations. The annual participation of Thammasat students in the digital marketing process makes for a natural culture fit, while also adding a valuable younger component to Lexicon's already diverse team of professional storytellers.