LINE is by far and away the number one mobile messaging platform in Thailand – 95% of mobile Internet users have it. The Japanese app has been fully embraced by Thai people, as its famous Brown Bear and Cony Bunny characters can be seen all over the country and are just about ubiquitous in Bangkok.
LINE has moved beyond being a simple messaging app, however, to include other services such as:
LINE Pay: a mobile payment service that lets users make easy and convenient payments for online and offline goods and services
LINE Man: a combination ride sharing, food and parcel delivery, and shopping app
LINE@: a tool that lets businesses and merchants communicate with customers and potential customers
LINE@ creates a significant opportunity for businesses, as it allows them to reach up to 42 million regular LINE users. It offers several exciting marketing features such as coupons, keyword replies, points earning systems, polls, broadcasts, as well as segmented messaging that can target either an individual, a sub-group, or the mass market.
Simply put, LINE provides one of the best marketing opportunities in Thailand. But if you're a business leader who's really looking to get an edge on the competition and take full advantage of the platform, you really need LINE BCRM (LINE Business Connect for Customer Relationship Management).
What is LINE BCRM?
Before we get into LINE specifically, it's important to understand CRM in general. CRM – or Customer Relationship Management – is a system for managing all business interactions and relationships with both potential and existing customers online. The right CRM system allows businesses to streamline processes, better connect with customers, and ultimately earn more profits.
For businesses in Thailand, it's only logical to use LINE BCRM since the vast majority of Thai mobile internet users are already active LINE users to begin with.
By tracking and analyzing data, LINE BCRM gains insight into the behaviors and demographics of your followers, which you can then use to convert those followers into actual customers. The goal is to improve conversion and retention rates by providing better and more engaging content to followers and customers.
LINE BCRM has a wide array of features. The platform allows you to send both personalized and targeted messages to large groups, segments, or individuals. According to LINE, click through rates improve by a factor of 100 with personalized messages to individual users.
You can customize surveys to gain more insights into followers' interests. Clicks and interactions with your messages can also be tracked and analyzed to see which content items are working best.
With LINE BCRM, you are always connected with your customers. They can send you messages anytime, and you can chat with them one-on-one. Of course, this doesn't mean actual employees need to be in constant contact with customers. Chatbots can actually answer questions faster and with greater accuracy than humans. What's more, the data from the chats can be analyzed to further optimize future conversations.
Another useful tool is the Rich Menu, which offers a clean user experience with up to 20 different actions that can be customized to turn your chat into a mini application. This can even replace the need of having a mobile application for small to medium-sized businesses.
Rich Menu actions include:
An embedded webpage linked to your website
Displaying a message (or flex message; see below)
A callback event to a remote system (API)
Date / time picker
Launching the camera to take a picture
Selecting a GPS location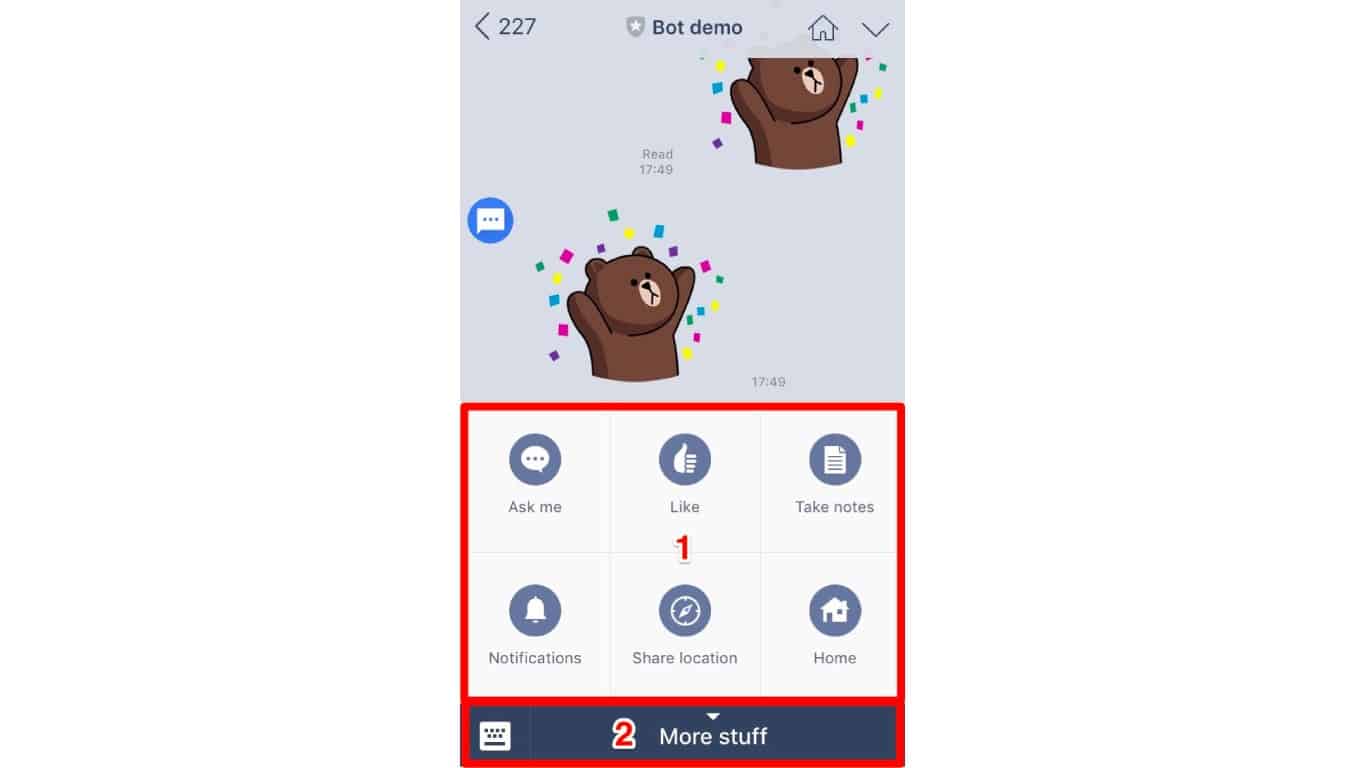 Flex Messages allow you to create many different types of content such as cards, buttons, e-tickets, receipts, and more. The content can then be pulled from your system and integrated with your data.
LINE BCRM makes customer relationship management so much easier, as your marketing, sales, and post-sales teams can coordinate all the necessary details on one streamlined platform.
Managed correctly, LINE BCRM can allow you to be highly visible and effective on Thailand's most popular messaging platform.
Many companies including SCB, dtac, Thairath, and Knorr are already using LINE BCRM to better connect with their followers.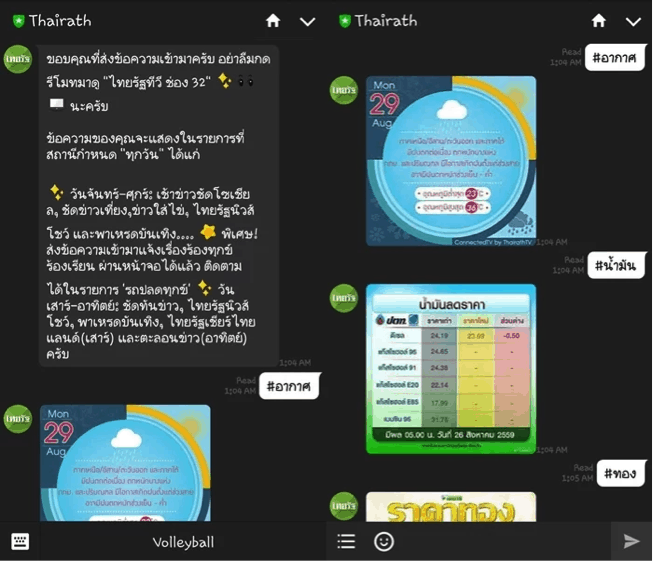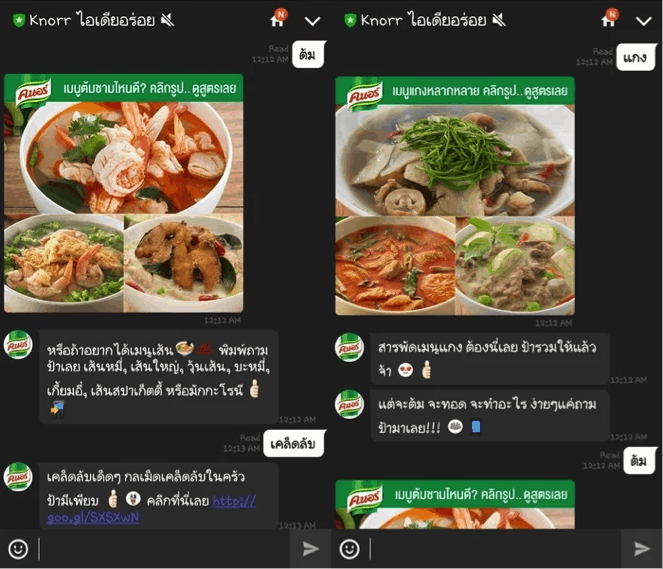 Of course, the services do not come cheaply and can cost as much as 150,000 THB per month, according to some sources.
Lexicon to the rescue
If you are not particularly technically inclined, but you still want to take full advantage of this wonderful marketing opportunity, Lexicon can be your ideal strategic partner in this venture. With our recent acquisition of Next Step Systems and the launch of our TechLab department, we now have the capability to build customized software solutions for popular websites and apps. Our TechLab can deliver all the services and capabilities provided by LINE BCRM, at a fraction of the cost.
For more about how you can benefit from all the advanced marketing opportunities on LINE, contact Lexicon today.