Digital marketing agency in Bangkok, Thailand
Digital marketing agency in Bangkok, Thailand
Our online marketing agency in Bangkok, Thailand specializes in telling our clients' stories through digital marketing in order to increase brand awareness, engagement and sales.
Our digital marketing agency combines the creative talents of Lexicon's in-house strategy, branding, copywriting, graphic design and video production teams to create value-added, profitable digital marketing campaigns for our clients.
Lexicon is the digital marketing agency of choice for professional firms in Bangkok, Thailand and globally for whom both style and substance are of paramount importance when choosing a marketing agency partner.
We create bespoke packages for every client, covering strategy, advertising and creative content. If you're looking to identify your ideal online audience in order to increase sales, brand awareness and engagement, get in touch for a personalized quote on your digital marketing project today.
GET A QUOTE ON YOUR PROJECT
---
Fusion Marketing: Outsource Your Marketing Department
The marketing world has changed.
While once you could snatch up dozens of new clients with a direct response mailer or ad on your local radio station, the digital era has forever transformed how we consume information. Traditional forms of marketing are less effective for one simple reason: the internet. In Thailand, the average person spends 8-12 hours of their day online, so doesn't it make sense to market to prospects there?
The problem for business owners is, this brave new digital marketing world is painfully confusing. Sure you probably pick up a few  online marketing tips every now and then from a blog or news article. But a lot of the information is either obvious or downright contradictory. How can you make sense of it all?
With Lexicon's Fusion Marketing, you no longer have to waste your valuable time or money figuring online marketing out. Instead, you can do what you've been dreaming of since you first opened up your company's doors—focus on running your business. No more wasting time tinkering with digital marketing. No more frustration from failed social media attempts. The experts at Lexicon can clear up all the confusion. Our full-service digital marketing agency package fuses best practices of the digital age with the best of branding, copywriting and traditional marketing. The name of this complete online marketing agency solution  is Fusion Marketing.
With Fusion Marketing you get access to a fully-outsourced digital marketing agency, comprised of Thai and English content writers, SEO specialists, social media experts, graphic designers, video producers, PR specialists, branding gurus and Big Data analysts. This team ensures you reach your target audience, connect with them on a personal level and transform them into a loyal fan of your business.
Fusion Marketing is ideal for companies in Thailand who are looking to increase brand awareness, generate inbound leads and grow their online presence through digital marketing, and have a marketing budget of around ฿1 million (US $31,000) per year. Each of our services can also be purchased individually.
Fusion Marketing is made up of 10 essential steps, outlined below.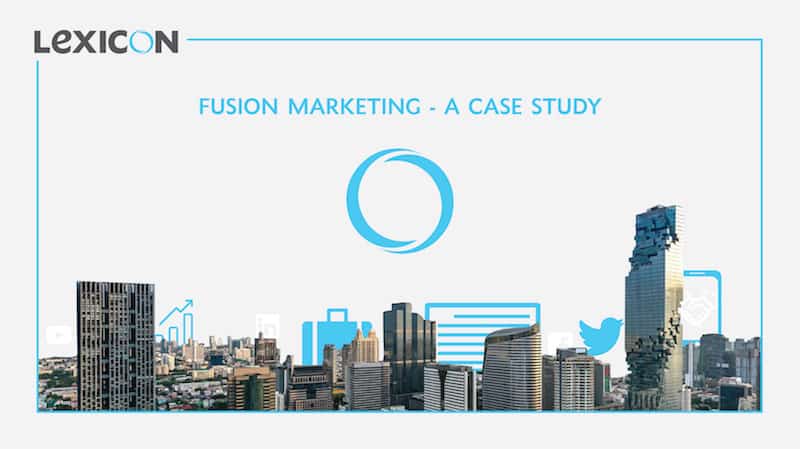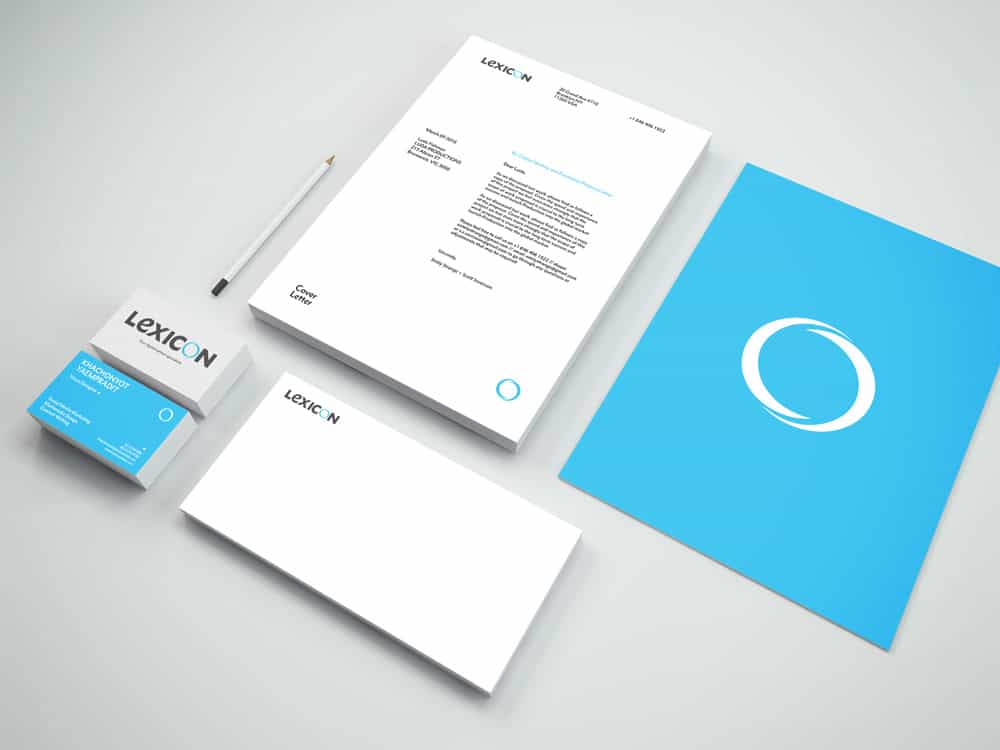 Step One: Brand identity
A distinctive brand identity is essential for firm's looking to connect with new customers in the digital age.
Therefore, our digital marketing agency helps your business articulate a unique brand identity is the first stage of Fusion Marketing. This process includes the creation of tone of voice and visual guidelines which are often detailed in a Brand Book.
Step Two: Audience research
Digital marketing enables companies to easily connect with their target audience through a combination of targeted advertising, social media marketing, outreach and SEO.
However, with 46 million people using the internet in Thailand as of 2017, it is essential to clearly define your ideal audience in order to tailor content and target it to your potential clients through a digital marketing agency. Without taking this critical step, you're marketing efforts will gain little results.
Step Three: Thought leadership
Digital marketing is all about storytelling. With a clearly defined brand and a solid understanding of your audience and their interests, it's time to hook them with some valuable insights from your industry.
Our digital marketing agency in Thailand will ghostwrite well-researched, high-quality articles to be hosted on your website. These articles will be optimized to rank on Google, and will be used on social media and in your newsletter to position your firm as respectable and knowledgeable experts.
Step Four: Multimedia content
Social media is a visual medium. Therefore, producing the type of eye-catching visual content that your audience want to see is a must.
Our digital marketing agency in Bangkok will create engaging animated explainer videos, infographics, GIFs, and photo sets to position you as a trusted advisor with your target audience. We'll also produce videos in your office to establish key people in your company as thought leaders.
Step Five: Social media management
Forty-six million people in Thailand regularly use social media; that means your customers in Bangkok are easily reachable.
Social media is the perfect way to tell your brand's story and to connect with your clearly-defined target audience. We'll build a monthly social media calendar comprised of outstanding visuals and compelling articles in order to connect with your target audience, whether they're on Facebook, LinkedIn, Twitter or Instagram.
Step Six: Targeted advertising
Now that we understand your audience and have flooded your online channels with content, it's time to amplify your marketing efforts with targeted advertising.
Brand awareness, engagement, web traffic and sales are the inevitable result of this critical step—which connects your perfectly created content with your perfect audience.
Targeting is possible through all of the main social media channels, as well as on Google.
Step Seven: Connecting with influencers
We'll ensure you increased brand awareness and credibility by feeding your targeted audience branded content wherever they usually consume information: whether on news, lifestyle, travel or business websites.
We'll reach out to popular websites to write guest posts and build links back to your site, which will boost your SEO and Google rankings.
Step Eight: Extending your reach
By this point, you'll be connecting with your target audience on Google, social media, and their favorite websites.
The next step is to take this reach even further. Connect with your existing audience through a newsletter, and publish the content you've already written in real-world publications, such as the Bangkok Post or in Chamber of Commerce magazines.
We can also turn popular posts into animations, videos or podcasts.
Step Nine: Analytics
Everything is measurable with digital marketing: traffic, reach, engagement, sales, enquiries, messages, ROI.
Our digital marketing agency in Thailand regularly reviews data from social media and Google to provide clients with detailed reports on the success of their campaigns.
We use this information to determine future content production campaigns and ensure we do an even better job of connecting you with the right audience.
Step Ten: Longevity (return to step 3)
The previous 9 steps provide a road map for success with digital marketing. And while all the above information probably sounds overwhelming, we'd like to break Fusion Marketing down as simply as possible. So in the following order, our  digital marketing agency will:
Understand your audience
Position you as an expert with authoritative content
Connect with your audience through targeted advertising
Amplify your brand awareness through PR and influencer outreach.
These key steps of the fusion marketing process firmly establish your brand in the digital world while reaching thousands of new potential clients. But the journey doesn't end here.
The key is to realize that storytelling and brand building are an ongoing process. And now, with your well-defined brand and target audience, we continue producing compelling content and engaging your prospects through ongoing online marketing. So when the client decides to buy, the obvious choice is you.
Our digital marketing agency in Thailand fusion marketing package starts from 99,000฿ per month. For the price of a single employee, you get access to an entire digital marketing firm's staff. Outsource the whole process to us, and we'll ensure you gain more leads, rank on page 1 of Google and be seen as an expert in your niche—while you focus on your business and leave your online marketing frustrations to us.
Lexicon truly understands the ever-changing SEO and social media marketing landscape and is able to deliver content that is not only creative and engaging but most importantly promises to improve the visibility of your brand online.
Vincent Gerards, Assistant Director, Marketing & Communications
Banyan Tree Hotels & Resorts