Online Marketing Strategy Agency in Bangkok
A clear online marketing strategy is at the heart of every Digital PR campaign, enabling your business to connect directly to its target audience. However, success over the long term requires having a clear vision that is shared by all stakeholders. A strategy combines qualitative and quantitative research surrounding your brand and audience, creating a pathway to success for your online marketing efforts.
Strategy development involves Lexicon's team of researchers, writers, advertisers, branding experts and designers collaborating with you to create a 100+ page strategy guide to your brand that can be used internally or through a partner agency such as Lexicon.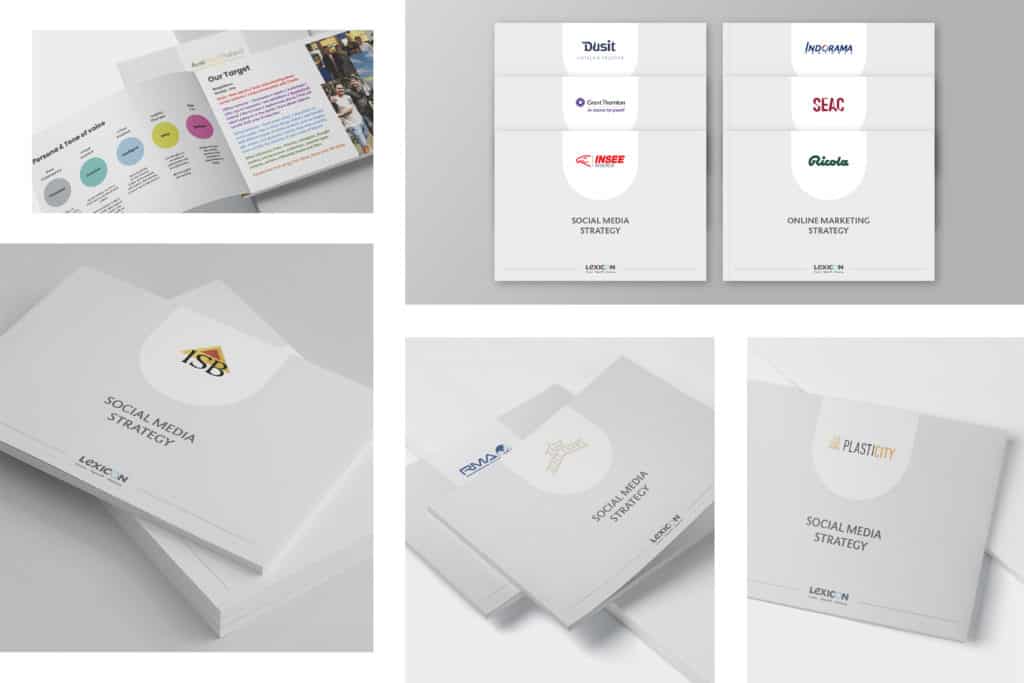 Marketing success involves outstanding branding, content writing, multimedia design, social media expertise, advertising, analytics and more. Yet with multiple stakeholders involved both externally and internally, it is often difficult to get the consistency and traction needed to execute robust campaigns.
Lexicon solves this problem by creating strategy books which curate all existing branding and marketing materials, while filling in the gaps to create winning strategies for clients across a variety of sectors.
We follow a 10-step procedure when producing strategy for our clients. Our approach is outlined below:
1. Brand: Development of your personality, look and feel.
2. Audience: A deep dive into your audience demographics.
3. Messaging: Mapping out your overall storytelling approach.
4. Multimedia: The visual segment of your storytelling plan.
5. Social Media: Creating calendars across all platforms.
6. Targeted Advertising: Detailing how you'll reach your audience.
7. Influencer Marketing: Who to connect with.
8. Extending Reach: Identifying outreach partners.
9. Analytics: The numbers to look out for.
10. Longevity: How to ensure ongoing success.