Bangkok, Thailand, June 2020 – Nine Buddhist monks recently visited Lexicon Business Communications, conducting a special ceremony to bless the leading brand storytelling agency's new office in Wall Street Tower, Silom.
To open the ceremony, Lexicon founder and managing director David Norcross lit sacred candles on behalf of all employees, paying respect toward the Buddha and his disciples.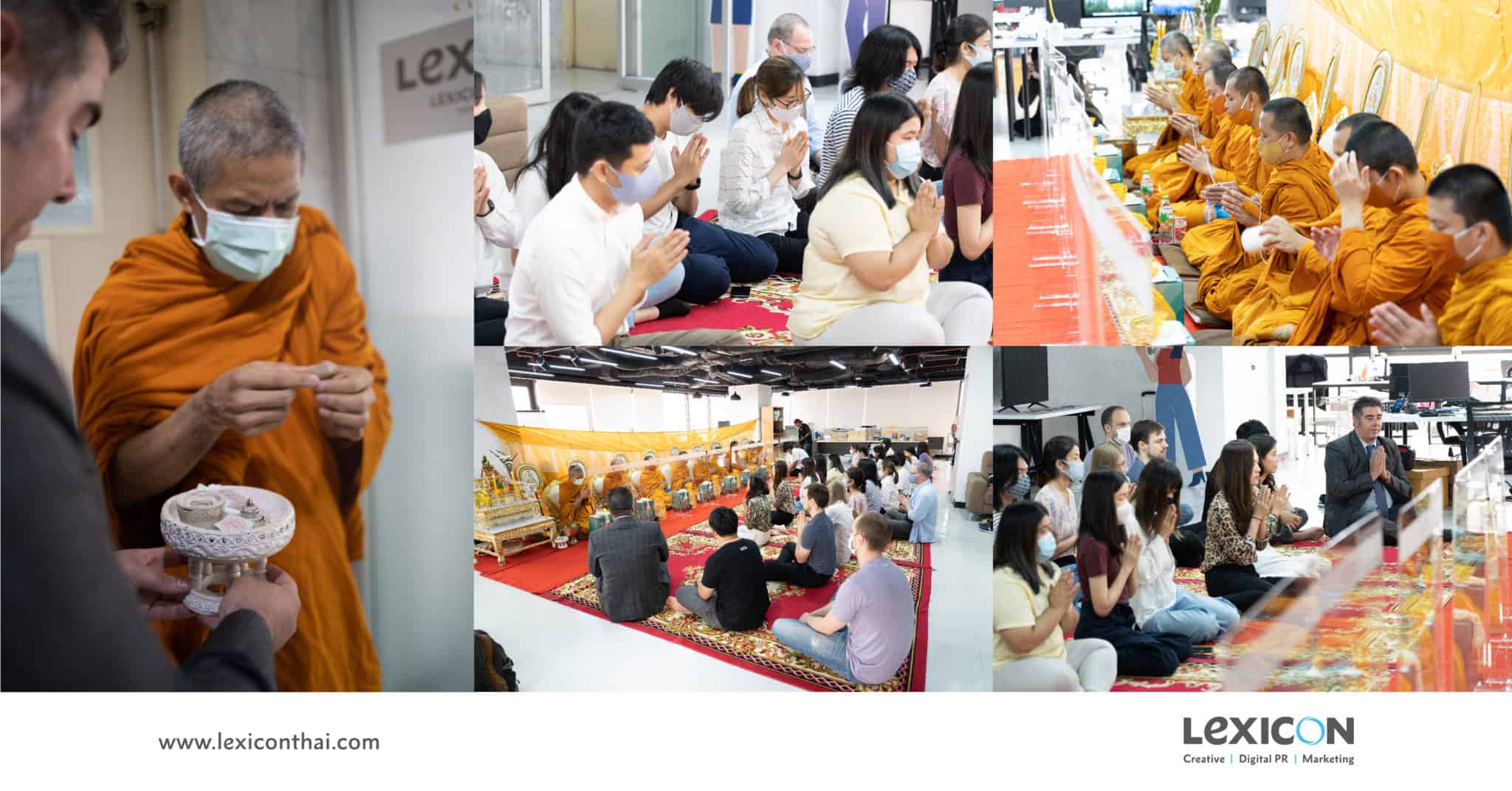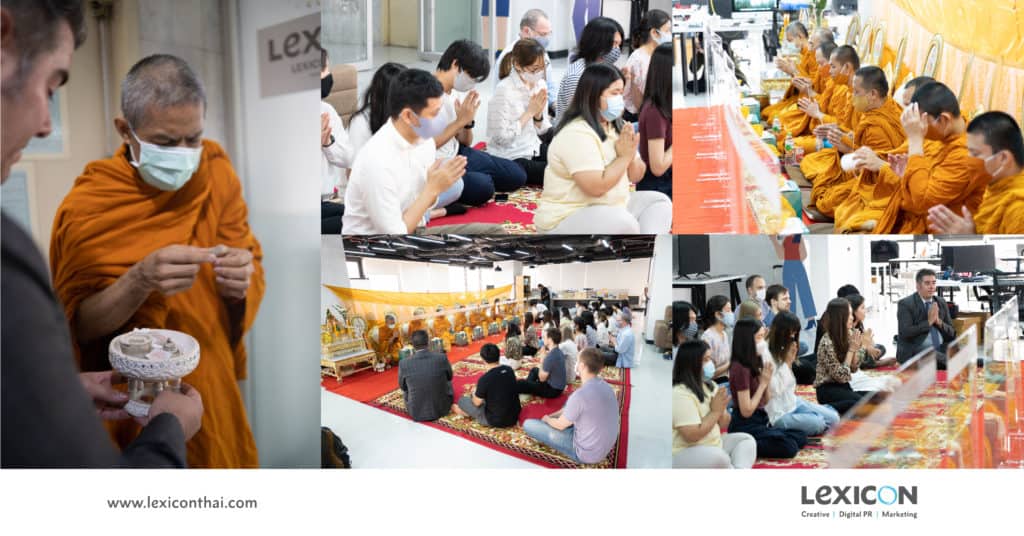 The monks continued the ceremony by chanting in Sanskrit, while holding a sacred cord wrapped gently around the image of the Buddha and a ceremonial candle. This candle was dipped into a bowl to sanctify the water.
After receiving offerings of food, flowers, and personal care products from Lexicon staff, the monks poured the holy water according to ritual, to complete the dedication of merit. The monks then sprinkled the holy water on the assembled employees, and throughout the office, to bring about good fortune and spiritual clarity.
As a final gesture of beneficence, the head monk anointed the front door of the office with a soft white clay believed to bring health, luck, and prosperity to its occupants.
The award-winning digital marketing agency moved into its Wall Street Tower office this January. The company had intended to hold the blessing ceremony earlier in the year, but those plans were interrupted by the outbreak of the coronavirus. Staff had been working remotely for the two and a half months prior to the ceremony.
Aided by its in-house digital capabilities, and the fact that Lexicon's operations are conducted primarily online, the marketing firm remained fully operational throughout Bangkok's lockdown period. The monk blessing ceremony marked Lexicon's official return to its office, as well as an important turning point for the company.
"The blessing ceremony is the start of a new era for Lexicon," said Norcross. "We've gone from being a small startup to an established medium-sized company of nearly 40 employees. We stayed strong while working remotely, and we're now ready to make full use of our beautiful new office."
Norcross noted that the ceremony was also intended to show appreciation for Thailand and its deep cultural heritage. "We're proud to be part of Thai society and respect the traditions of this wonderful nation, which has always been kind towards me and has provided the ground on which Lexicon has grown," he said.
Lexicon's creative director, Khachonyot "Big" Yaempradit, also provided context for the ceremony, saying: "Lexicon is very internationally minded, but at the same time we're a Thai company with a deep connection to our community. This blessing ceremony was a great opportunity for the Thais and foreigners to come together and honor the country that we call home."