With social distancing in place, there are no expos to go to or trade shows to attend. As the economy staggers, your company's digital marketing strategy, website, and social media channels may likewise be collecting dust. But there's another way for you to reach your clients, and in a way that could resonate more deeply.
Brand storytelling is something we discuss often at our digital marketing agency in Bangkok, because it works. While now is not the time for the hard sell or triumphalism, it's a great chance to highlight how your company is living its brand values during this challenging period, and how you are adding value to your community of influence.
Leaders needed
Turn on the news, and you'll see report after report about how the virus has been impacting the lives of billions. Economic hardship has led to the inability of many people to afford health care when they need it most, while countless families face the reality of hunger and an uncertain future.
This is a crucial time for businesses to step up their social responsibility efforts, as consumers' spending habits have been disrupted and they look for new businesses to support. In these critical times, any initiative (or lack of it) could sway customer perception of your brand and its role in the community. These sentiments may be intangible, and difficult to measure by standard tools, but they nevertheless greatly impact the level of loyalty your organization is likely to command moving forward.
Let people see that your business is contributing real value to the wider community, and they will reward you with goodwill – which usually translates to trust in your services or products.
The support you give during the pandemic period may be health-related, or focused on people's immediate needs – but it needn't be. The virus has affected every corner of society, and help is therefore needed everywhere.
As but one example, Grant Thornton in Thailand has published a free microsite to help small businesses keep up to date with the latest government regulations, while also providing a valuable "COVID-19 business checklist". This proactive effort to build and maintain a public service resource will help the Thai economy in general, while also demonstrating the firm's keen grasp of the issues faced by businesses today.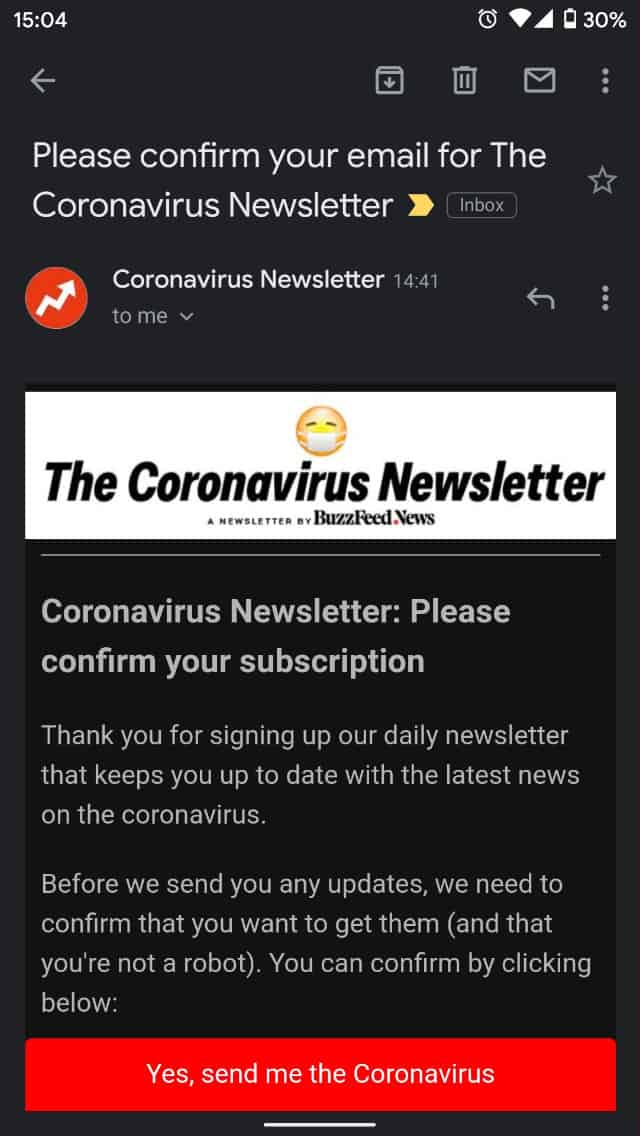 Similar opportunities in the world of personal branding are also plentiful right now. By leveraging your own experience and expertise, you can guide an online audience through the unique challenges of the present day. Your personal reputation as a leader and expert will be proportional to the amount of genuine value you are able to provide to your audience.
The video below is an example of how I stay active and visible online, while incidentally positioning myself and his guests as personal experts in their fields.
Such messages can be delivered in other formats as well. Direct messages to the audience can provide focused communication on any key issues that need to be addressed. And for those who are reluctant to appear on video, regular social media posts on Facebook, Twitter, and LinkedIn can make your voice heard even if you're staying behind closed doors.
While normal business operations are disrupted, these opportunities allow leaders of companies to continue providing value to the community. When done correctly, such efforts will position pre-selected key people as representatives of your organization. This strategy gives the public a friendly face to associate with your company and its messaging, paving the way for a more personal connection.
Bringing it all together
Traditional forms of CSR in Thailand, even if they are entirely unrelated to the virus and its socio-economic effects, may also be a particularly potent form of digital PR in 2020. COVID-19 has been a vivid reminder that we are all connected to the natural world. Now more than ever, we rise and fall together as a society – and as a planet.
Companies should explore new ways to develop sustainable practices, and present these initiatives to a public that is more conscious of environmental issues than ever before. Even internal practices that may have other main causes – such as giving employees permission to work from home even after the crisis period ends – can be framed as a means of reducing the company's overall carbon footprint.
Sustainability improvements may indeed be more accessible now than ever, as your business makes necessary adjustments to protect and risk-proof its operations. While you're conducting a risk analysis of your supply chain, for example, you can review sustainability-related risks and opportunities at the same time. Any advancements or improvements in these areas can then be skillfully tied to your company values.
With much of your customer base remaining at home, you have a captive audience who you can educate about 'the why' of your business, building your brand while attracting potential employees and customers along the way.
Our digital marketing agency in Bangkok can help your business choose the right cause to support, and then draw attention to any CSR in Thailand initiatives you become involved with. Blogs and explainer videos can help fill out your story, illustrating how important it is for your company to give back to the community. A strong social media strategy will then take center stage, to get the message out to as wide an audience as possible.
During a period of uncertainty, many people and business alike have the instinct to slow down, save energy, and wait for the storm to pass. Yet despite the unusual nature of these times, the way forward is simple – and momentum is critical. When you consider that everyone else out there is also waiting for clarity, the need for leadership and initiative immediately becomes obvious.
In disaster movies, the masses huddle together for comfort until a hero arrives to put things right. But if your business is playing to win, then a passive role may not be ideal. True leadership is about stepping back, seeing what needs to be done, and doing your part to ensure that it happens. As long as these efforts are seen and understood in the proper context, people will take notice – and remember the ones who helped them when they needed it most.