Internet consumption is booming in Southeast Asia according to a new report by Hootsuite and We Are Social, thanks to the convenience and unprecedented access brought about by new technological advances. With Southeast Asia's online population continuing to grow year after year, this trend of increased connectivity shows no signs of slowing down.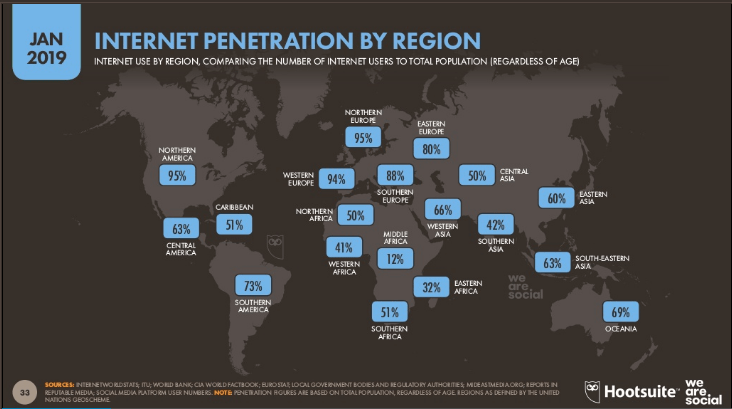 Of the 659 million people living in Southeastern Asia 415 million (63%) use the internet. This level of internet penetration puts the Southeast Asian region ahead of Eastern, Central, and Southern Asia – and not far behind Oceania.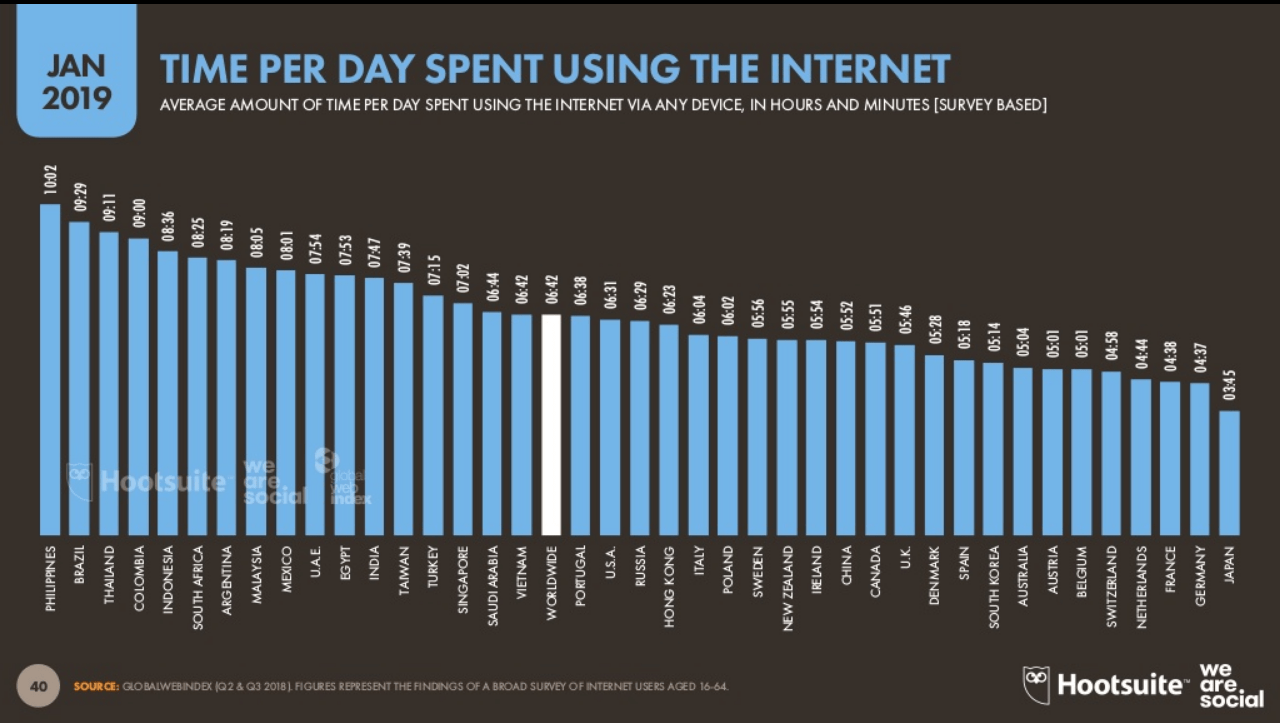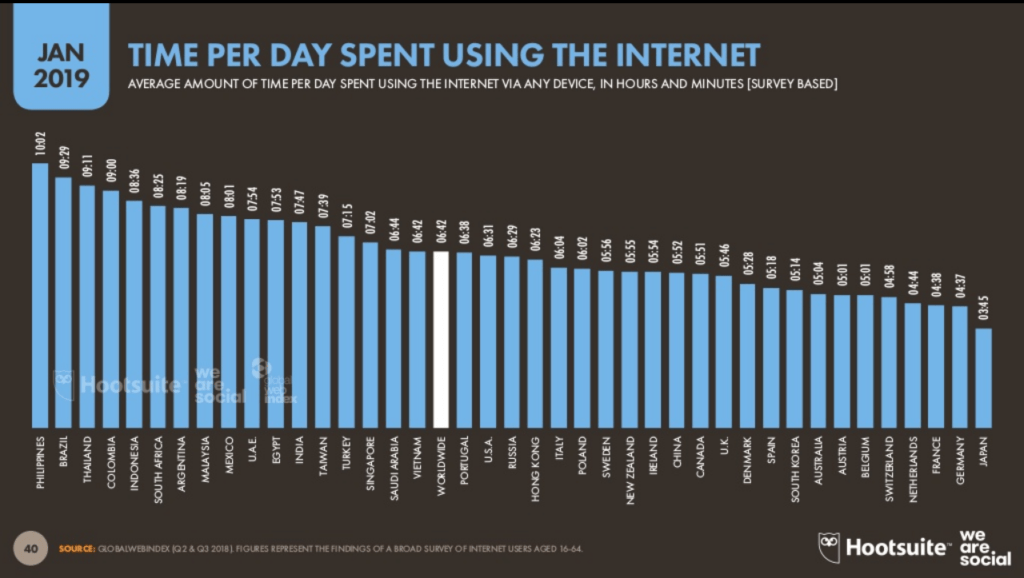 Net surfers in Southeast Asian countries spend more time on the internet than other regions. Of the top 10 countries worldwide that spend the most time per day using the internet, four of them are from Southeast Asia. Philippines ranks first on the list, with their netizens devoting over 10 hours of every day to the online world – more than 30 minutes longer than people in any other country.
Thailand's internet addiction puts the country in third place worldwide, with an average of 9 hours and 11 minutes spent online per person per day. Indonesia is ranked fifth worldwide, with an average of 8 hours and 36 minutes. In eighth place, Malaysian people spend a daily average of 8 hours and 5 minutes online. These are extraordinary numbers, even considering the worldwide average of 6 hours and 42 minutes spent online each day. The table below gives a detailed breakdown of internet usage in each of the four Southeast Asian countries that spend the most time online.
Top 4 Southeast Asian Countries by Digital Population
| | | | | |
| --- | --- | --- | --- | --- |
|   | Philippines | Indonesia | Thailand | Malaysia |
| Population | 107.30 million | 268.20 million | 69.24 million | 32.25 million |
| Internet users | 76.00 million | 150.00 million | 57.00 million | 25.84 million |
| Active Social Media users | 76.00 million | 150.00 million | 51.00 million | 25.00 million |
| Number of mobile connections | 124.2 million | 355.50 million | 92.33 milion | 40.24 million |
| Mobile social media users | 72.00 million | 130.00 million | 49.00 million | 24.00 million |
As elsewhere, social media is massively popular across Southeast Asia. A full 61% of all people in the region are active on social media – a significant rise from 55% just one year ago.
The overwhelming popularity of Facebook in the region has led to four Southeast Asian countries appearing in the top ten of largest advertising audiences by percentage. According to the latest figures, Malaysia and the Philippines have an equal addressable advertising audience on Facebook – 98% of their entire population aged 13 or older. Thailand and Singapore are also in the top ten worldwide, with nearby territories Taiwan and Hong Kong also making the list.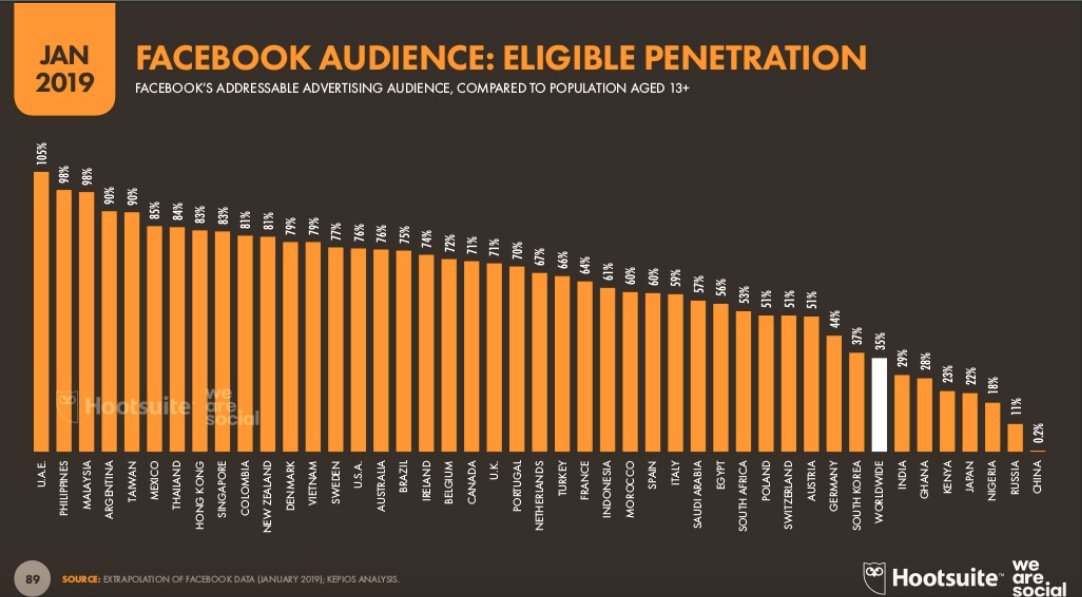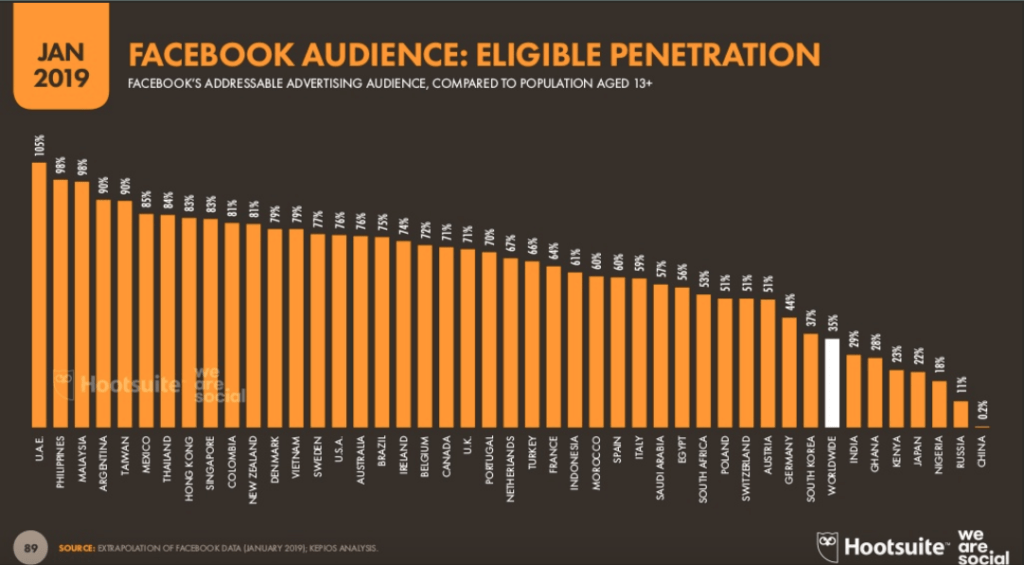 The advancement of technology, particularly regarding smartphones, has shifted the behavior of internet users in Southeast Asia and beyond. By improving internet accessibility, mobile phones have radically changed the marketing landscape, providing vastly increased access for firms that interact with their audiences via online platforms.
The report from Hootsuite and We Are Social shows that Southeast Asia is ranked third worldwide, as measured by the total number of mobile connections (823 million). This number represents 129% of the total population of the region, making it one of the highest ranking regions by mobile connection percentage as well.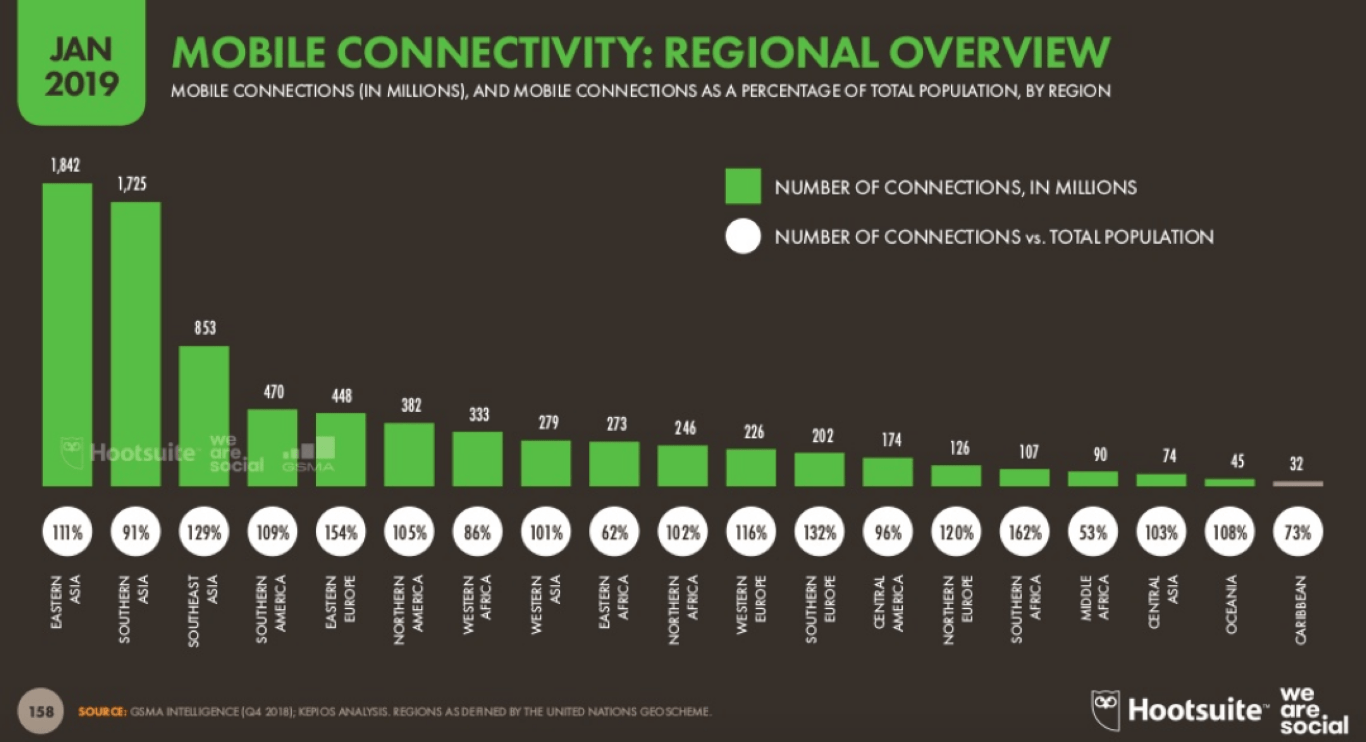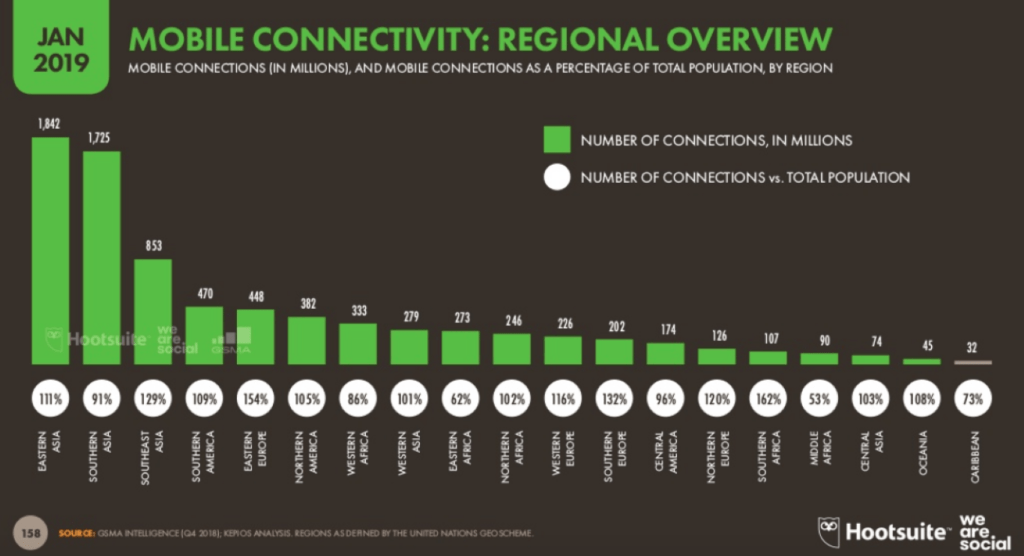 With 376 million people using social media via mobile phone, Southeast Asia is also ranks third worldwide in total mobile social media use. This number is equivalent to 56% of its population.
Social media has firmly established itself as one of the main channels for the business sector to conduct its marketing activities. As a medium for advertising, it also offers unparalleled convenience for users as well as marketers. With just a few clicks, people can interact with a piece of marketing content, and instantly access an online shop which sells relevant goods and services. Consumers are now buying groceries, ordering food, and booking trips using online platforms – especially via smartphone devices.
As the Southeast Asian internet population grows alongside its strengthening middle class, forward-looking businesses stand to profit considerably by investing in high-quality digital advertising campaigns.
Lexicon is a full-service digital marketing agency in Bangkok, Thailand. We specialize in corporate storytelling and produce all of our content in-house, including branding,  copywriting, video production and graphic design. We bring all of our services together and use Digital PR and social media marketing storytelling to connect our clients with the ideal target audience.
Related Articles