We've all seen cute animal photos and videos while scrolling down our news feed. The cuteness overload melts our hearts and inspires us to make a soft "awww" sound, just as we're hitting 'like' or 'share'. Some animals even have their own social media channels, with many times more followers than us mere humans.
Moreover, the demand for pets on social media continues to grow. With so much tension in society, and our tendency to feel exhausted by work, watching animal videos or photos can help us smile and relax once again. And when we see something that makes us smile, we tend to share it with our friends as well. 
Pets are universally loved – especially when we can just enjoy their cuteness without having to clean up after them. So it was only a matter of time before people realized they could turn their pets into marketing gimmicks. With the great number of followers these pets have attracted, they can now make plenty of money for their owners and sponsors.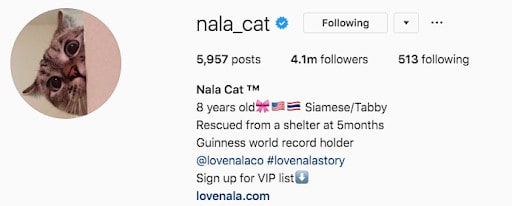 The above pictures show famous pet influencers that have huge number of followers on their Instagram accounts. One of those is @Nala_cat, which earned a Guinness World Record in 2017 as the world's most popular cat on Instagram.
Many brands hire these furry friends to help advertise their products. Just like human influencers, these pets pose with products in photos or videos, which are then posted on their social media accounts.
Loni Edwards, CEO of The Dog Agency in NYC, said that plenty of brands now hire pet influencers. The brands often sell animal products, but they can also market many other types of goods or services. The pets' social media accounts can earn quite a lot of money, depending on the number of followers they have. 
Pets that have 100k to 200k followers can earn a couple of thousand dollars per social media post, while accounts that have one million or more followers and more can earn from $10k-$16k per social media post. Below are some examples of these kinds of pet-themed social media promotions: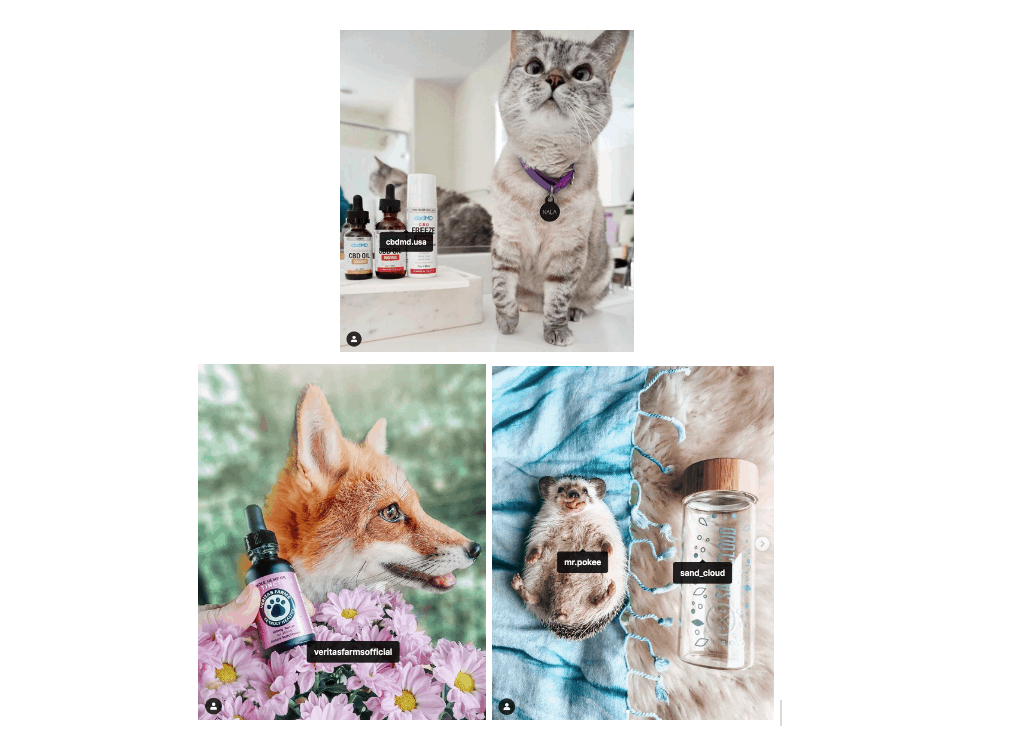 Not content to stay in an influencer role, some of them even become entrepreneurs. Famous pet influencers such as Jiffpom and Grumpy Cat have their own merchandise for sale on their websites and in retail stores. By acting as their own influencers, they don't have to spend extra money in additional advertising costs.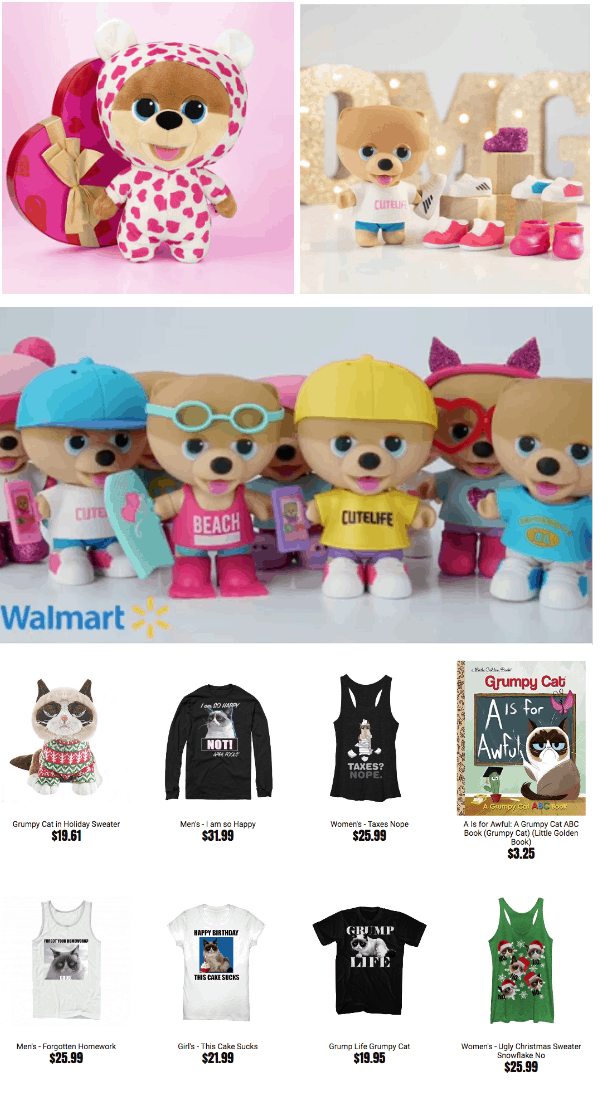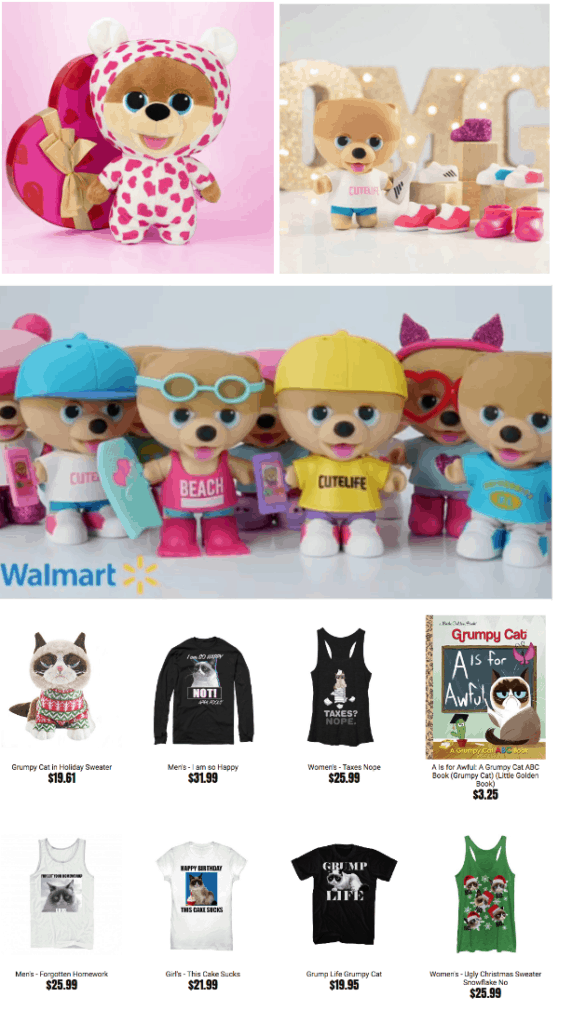 How to craft the right look
There are 5 simple factors that make pet accounts so popular on social media. The first is their unique character and personality. Many famous pet influencers have physical characteristics that they were born with, while others bring to life new concepts created by their owners. 
Pet owners can accentuate these special characteristics and use them to set the mood and tone of their social media accounts. Pet influencers with unique content ideas tend to gain more attention from audiences than those that just post regular images of their pets.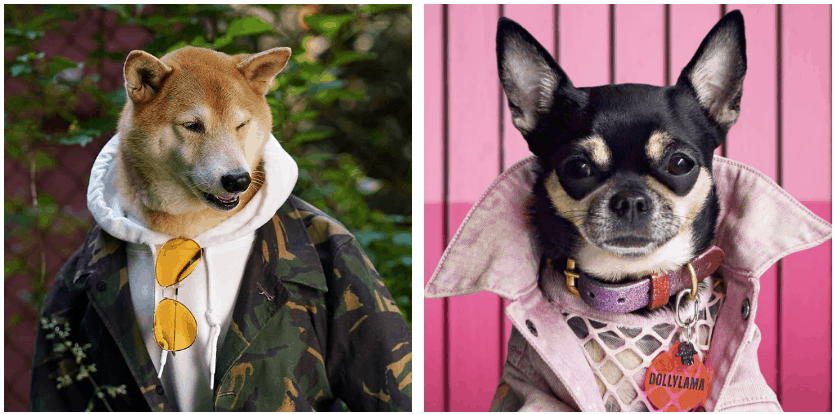 The above examples show pet influencers creating uniquely styled characters through social media. The left image comes from @mensweardog, a popular Shiba Inu who dresses like a man and has more than 300k followers on his account. The image on the right comes from @dolly_pawton, a celebrity Chihuahua who always wears luxury clothing. These two accounts are great examples of how a pet's unique style and character can be created through pure imagination from its owner.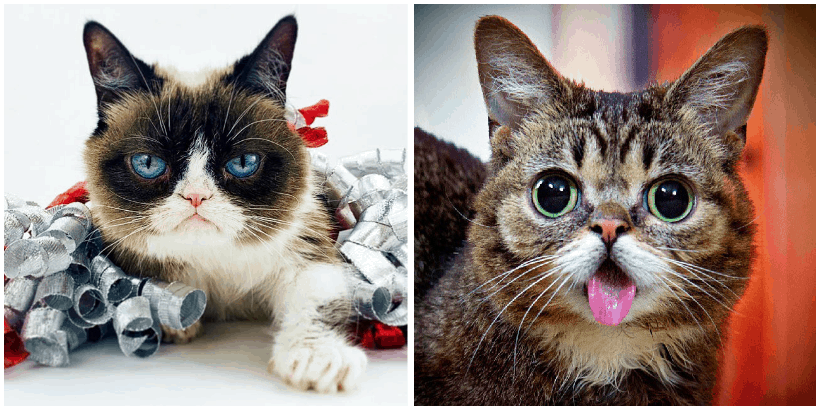 Above are some examples of popular accounts that feature unique physical appearances. The image on the left shows an American influencer cat, @realgrumpycat, who was born with a grumpy-looking face. He has almost 3 million followers on his account. The picture on the right shows another American celebrity cat, @iamlilbub, who was born with a tongue that always hangs out. Her account has more than 2 million followers and generates a lot of comments, also gaining attention because of her unusual appearance.
Consistency is the second factor that makes animal social media accounts become successful. Consistency refers to the frequency of posting as well as the mood and tone of the pictures being posted. Famous pet influencers are quite active on their social media, in order to continue engaging with their fans. Moreover, being consistent will make their accounts memorable and more easily recognized by internet users.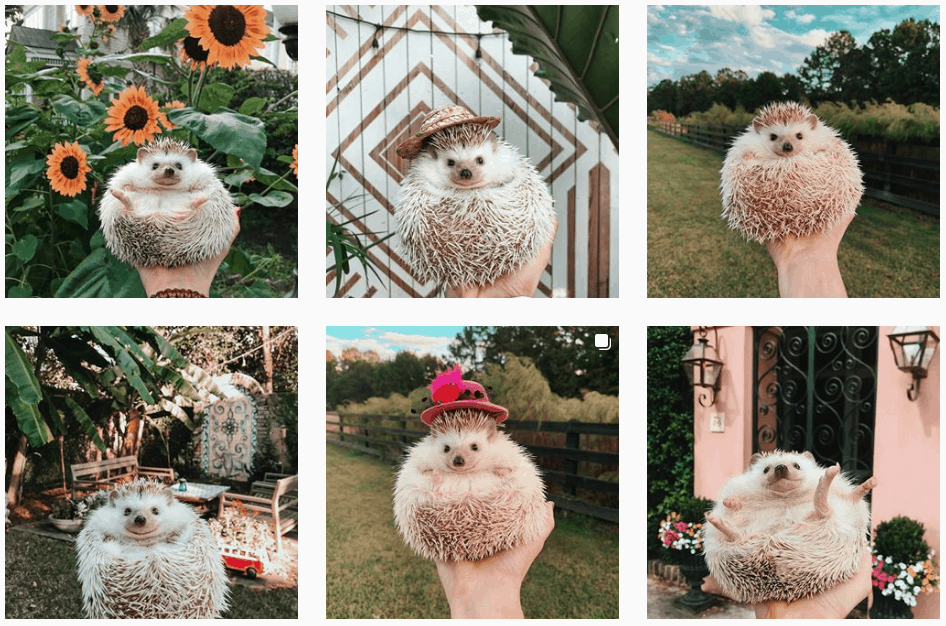 The @lionelthehog account, shown above, features a hedgehog celebrity who has more than 100k followers on Instagram. New posts appear often, and always with a consistent style. Most of the time, Lionel's Instagram images show his owner holding him with one hand in different locations and settings. All of the images also have a warm tone and color, reinforcing the account's happy and playful feel. With all these elements together, people find it easy to remember and recognize him – turning him into a real celebrity.
The third factor for success is having a clear tone of voice, which means developing an effective theme and writing style for all audience interaction. A tone of voice plays a major role in how social media users (and their pets) are perceived. Writing styles can be cheerful, formal or informal, child-like, or take on any other communicative approach – depending on how social media managers want their characters to be. Here, as elsewhere, being distinctive is the key to success. Well-known pet influencers always make sure that all of their visual content and captions follow the tone of voice of their account.

Beyond the above examples of tone of voice, pet influencers often use call-to-action captions, or ask for engagement in order to build stronger relationships with their fans. 
The fourth key to success is to stay creative and keep following cultural trends. Content that relates to the current situation in the world can often attract added interest, particularly if that content is original and inventive. Few people expect modern cultural phenomena to be reflected in animal imagery and behavior, so this approach can be a creative way to inspire laughter and boost engagement. During the release of Avengers: Endgame, for example, pet influencers also created cute content to piggyback on the widespread excitement for the movie.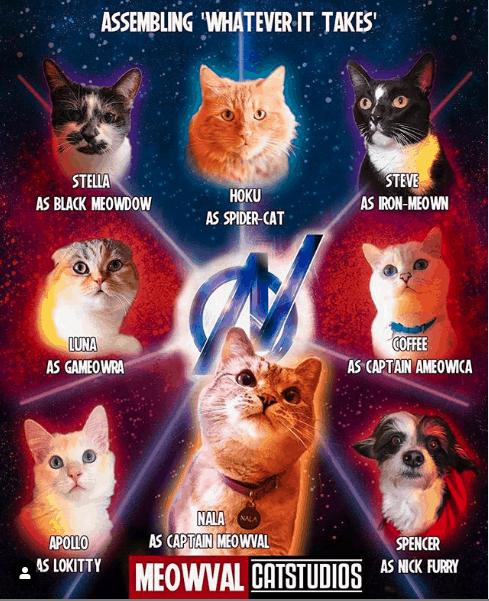 Last but not least: Pet influencers succeed online because they are adorable. Audiences love to share charming moments with animals, and cuteness is just as important for pet influencers as it is for human ones.
In addition, photos or videos of an animal doing unexpected things can also go viral. The picture below is a great example, showing a little squirrel photobombing the couple in the background. This image went viral all over the internet, because people smile or laugh when seeing something so cute, innocent, and weird.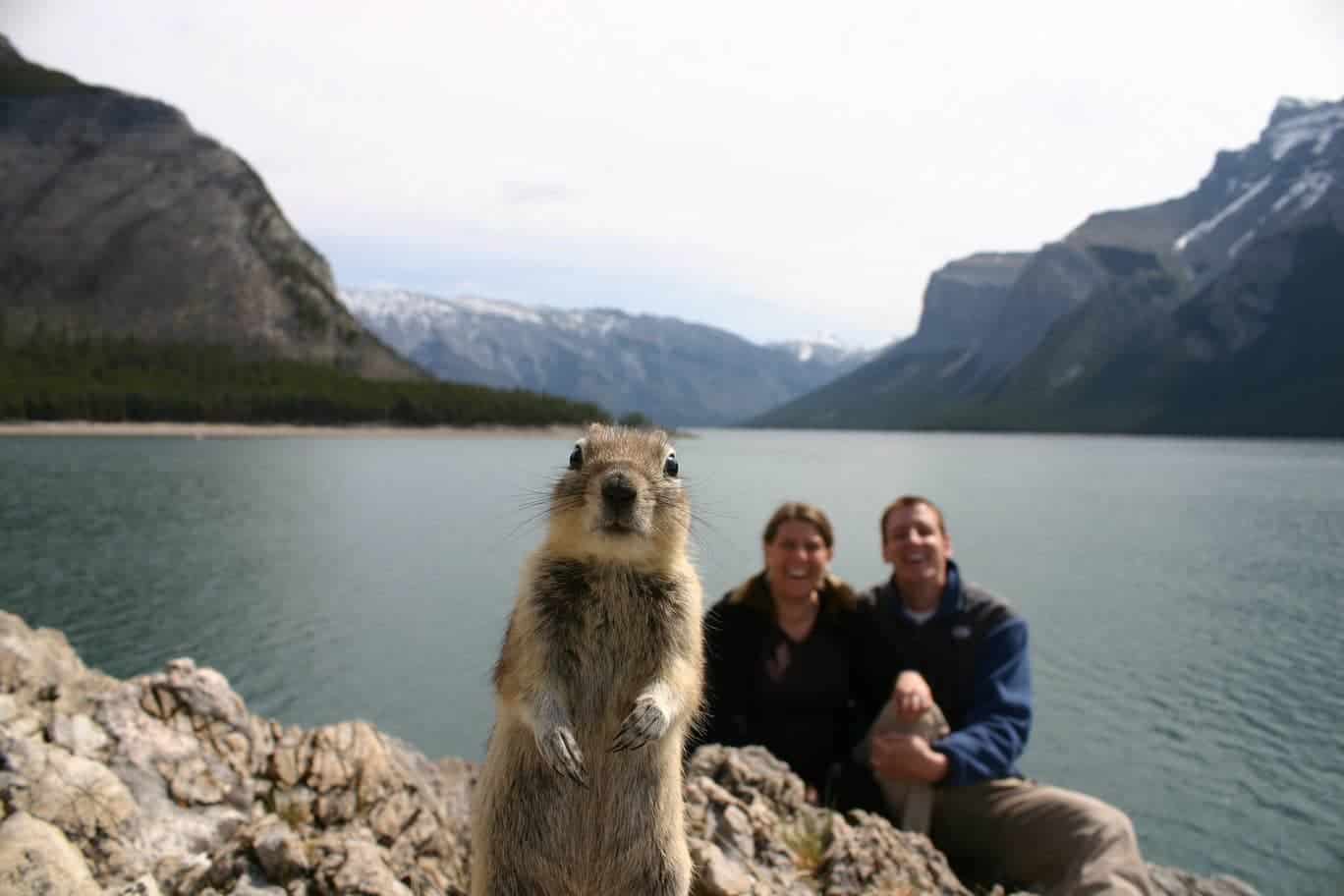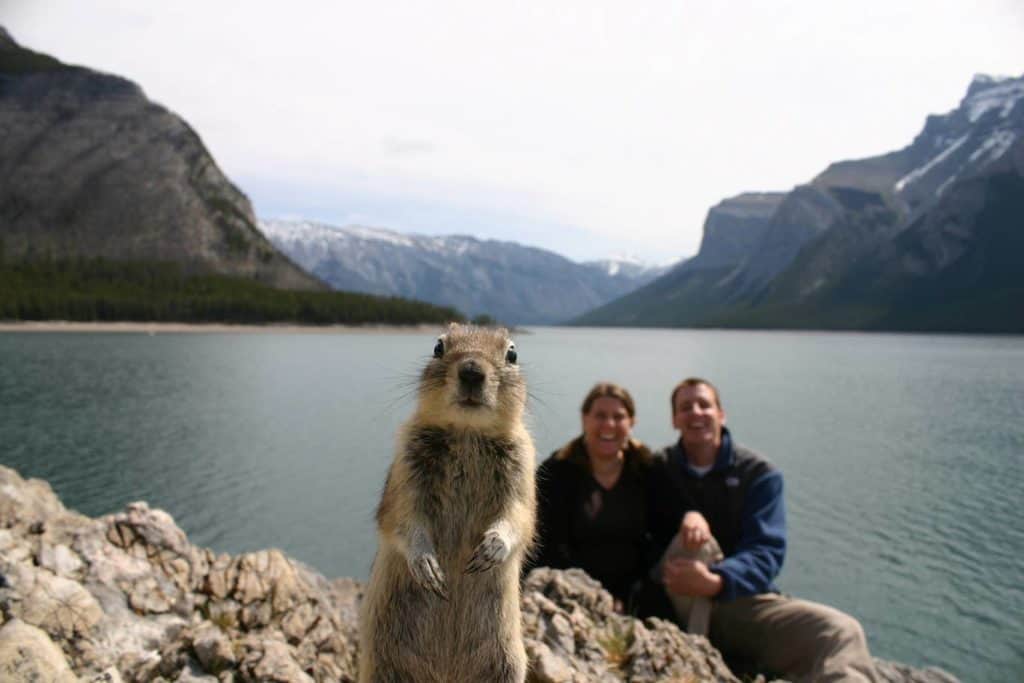 Incidentally, the same factors for success also apply to other kinds of storytelling, whether or not they involve animals at all. Underlying this approach, of course, is the need for each brand (and influencer) to know themselves and to know their audience. By understanding what will connect with the emotions of their customers and viewers, marketers can use the above methods to create customized content that is precisely tailored to their target audience.
Lexicon is a full-service digital marketing agency in Bangkok, Thailand. We specialize in corporate storytelling and produce all of our content in-house, including branding,  copywriting, video production and graphic design. We bring all of our services together and use Digital PR and social media marketing storytelling to connect our clients with the ideal target audience.
Related Articles