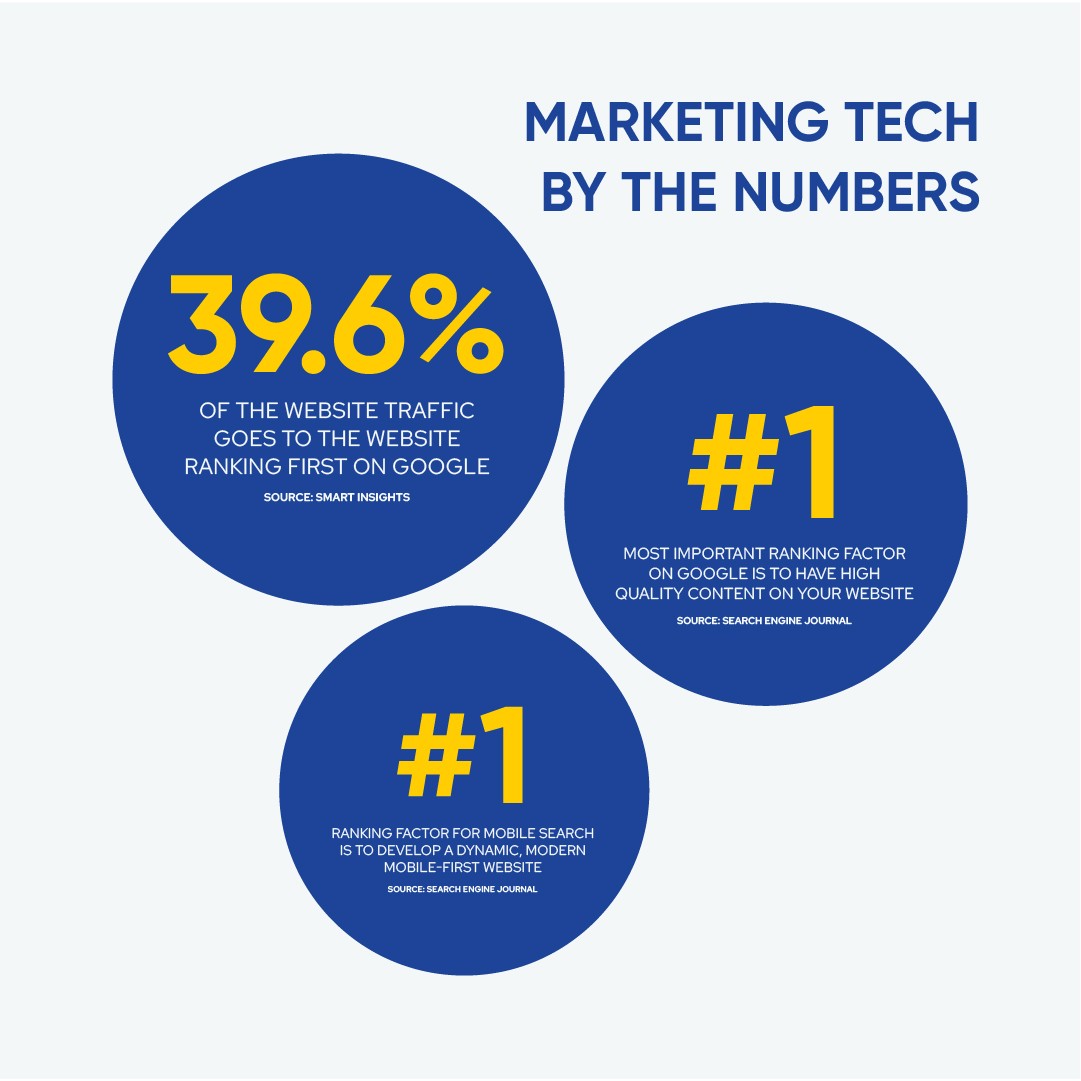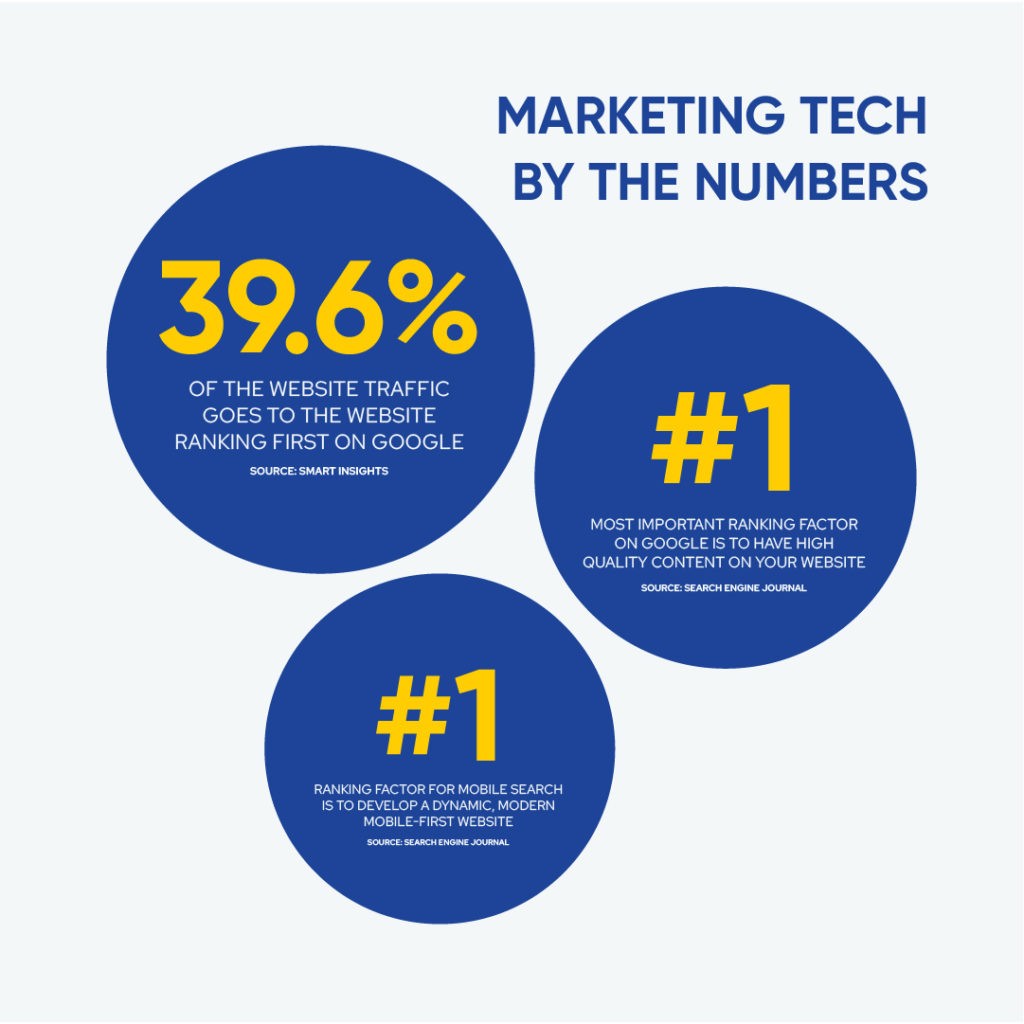 Technical SEO
Ranking well on Google isn't just about having good content for your Search Engine Optimization (SEO), you also need to ensure your site is optimized for a number of key technical factors, including:
Website Speed: Google considers website speed to be a critical factor in ranking websites. Websites that load quickly are favored by Google over slow-loading websites.
Mobile Friendliness: With the majority of internet users accessing websites on mobile devices, Google now gives preference to websites that are optimized for mobile devices.
Site Architecture: Google prefers websites that have a clear and logical structure. A well-organized website architecture makes it easier for Google's algorithm to crawl and index the website's pages.
On-Page Optimization: This includes factors such as title tags, meta descriptions, and header tags. These elements help Google to understand the content of the page and its relevance to user search queries.

Content Quality: Google values high-quality, unique, and engaging content. Websites that regularly produce fresh and relevant content tend to rank higher in search engine results pages (SERPs).

Security: Google considers security to be a significant factor in ranking websites. Websites with an SSL certificate (https://) are favored over unsecured websites (http://).

Backlinks: High-quality backlinks from reputable websites can boost a website's ranking in SERPs. However, Google also penalizes websites that engage in manipulative link building practices.

User Experience: Google values websites that offer a positive user experience. This includes factors such as website usability, intuitive navigation, and low bounce rates.
Therefore, before doing anything, it's important that you build a slick, modern and secure site that is designed to rank well on Google. There's a certain web design agency in Bangkok that we are always happy to recommend and they also built this very site that you are on now.
Helpful Content
We've written previously about Google's Helpful Content update. But, in short, the Google algorithm is very sophisticated these days and is seeking to index your content based on abstract, subjective indicators such as your experience, the originality of your content, how much automation you have used in writing (none here, Mr Google!), plagiarism, and many many many more factors.
In order to impress the Google algorithm gods, there's no shortcuts these days; so you need a good content marketing strategy that's designed to educate, entertain and inform your ideal customer once they arrive on your website.
Content Marketing
Content marketing is not only best practice for businesses looking to build connections with their target audience online, it's also best practice for ranking well on Google as they love to see lots of traffic visiting your website from social media, as well as from search.
Content marketing will ensure your social media pages are always busy. Yet, when engaging in B2B social media marketing, on average 95% of your audience is not looking to buy today.
Nonetheless, it's still worth building credibility and trust with your targets so that you are at the front of their minds when it's time to make a purchase. This is considered brand awareness and sits high up the sales funnel. Additionally, sending those 95% of non-buyers to your website also increases your traffic and time on page metrics, which also helps you to rank better on search engines.
Lower down the sales funnel at the intention-to-purchase stage comes ranking well on Google. It's important that you optimize your key service pages for the keywords that your audience is really searching for. For example, if someone is searching for an 'accounting firm in Thailand' there's a good chance they're looking to buy, rather than the more generic 'accounting in thailand' which could be someone looking to study accounting or even just get a definition of the term. Again, consider a term like video production agency in Bangkok – someone searching for this term is either looking to hire you or to be hired by you.
Ranking well on Google is vital to ensuring that your company is showing up in the search results so that your company is included as part of the procurement process. It's our experience at Lexicon that many companies' procurement process is as simple as contacting the top three search results on Google: so your investment in SEO can quickly deliver ROI.
Effective SEO strategies for B2B marketing should focus on creating valuable and informative pillar content that addresses the pain points and needs of your target audience. You need to spend some time researching and creating your pillar content; but the upside is that your pillar content can turn into dozens of smaller pieces of content all pointing back to your website. Examples of pillar content including: long-form blog posts (like this), whitepapers (see below), e-books, podcasts and case studies that provide in-depth information on industry-specific topics.
Here's how you can turn a piece of pillar content, such as a white paper, into lots of micro content, such as images and video snippets:
Create social media posts: Use the main ideas from your pillar content to create social media posts. You can include quotes, statistics, and key takeaways in each post.

Create infographics: Turn statistics and data into infographics. Infographics are highly shareable and can help you reach a wider audience.

Create video snippets: Create short video snippets that highlight the key points from your content. These snippets can be shared on social media and on your website.

Create blog posts: Use the key ideas from your white paper to create blog posts. This will help you reach a wider audience and drive traffic to your website.

Create images: Use the data and statistics from your white paper to create images. These can be shared on social media or on your website.
By following these steps, you can turn a single piece of pillar content into a variety of micro content that can be shared across different platforms and channels. This can help you reach a wider audience and drive more traffic to your website.
Conclusions
SEO is as important as ever, yet Google is much more sophisticated about how it ranks websites these days. There are no shortcuts. You need to create original, helpful content for your target audience to generate traffic and interest. This content needs to be hosted on a modern, fast and secure website that is optimized for both user experience and your key search terms.
If you need help with any part of the process, get in touch with the friendly team at Lexicon today.
This article is part of an ongoing series exploring social media trends in Thailand 2023. Next we'll explore more of the key social media platforms to keep an eye on. If you can't wait, you can download the whole series as a 4,500-word white paper right now below:
Enter your email address to download the whitepaper